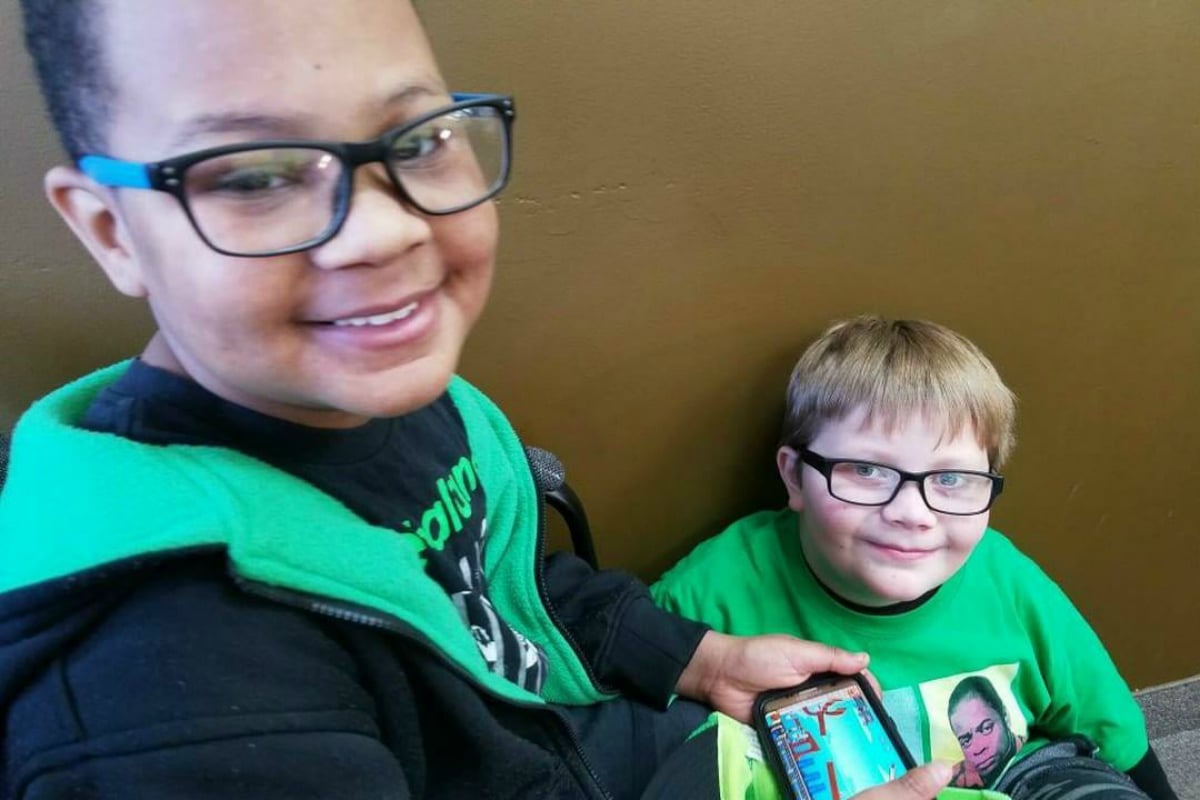 For the last few weeks, 12-year-old Kaleb Klakulak has been doing odd jobs around his neighbourhood in the US state of Michigan. Raking leaves, collecting plastic bottles for recycling. But the money he's earned was never intended for his own pocket. It's to ensure his best friend's final resting place is the one he deserves.
Kenneth K.J. Gross died in May of congestive heart failure, a tragic complication from the leukaemia that had plagued his life since he was 13 months old, The Detroit News reported.
When he entered hospital for the final time in January, his mother, LaSondra "San" Singleton, quit her job to sit by his bedside, and through it all has been caring for her five children and an Alzheimer's-affected parent.
A gravestone for her little boy was simply out of reach.
Until Kaleb offered to help.
"I love Ms. San," Kaleb told the outlet. "I was sad she couldn't afford it. I wanted people to be able to find [K.J.'s grave] when they went to see him."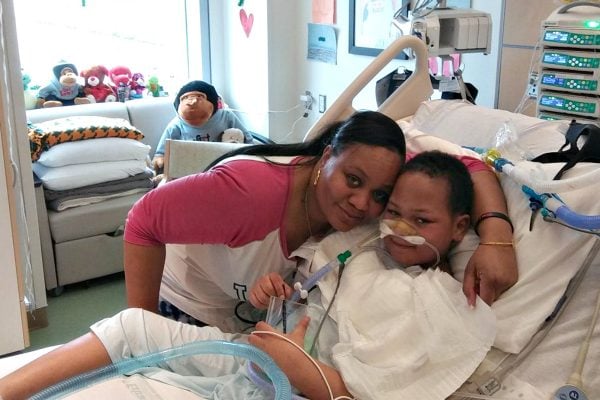 Along with the raking and the money from recycling deposits, K.J. set up a PayPal account asking for donations. His goal was $2,500, and he wanted to give it to LaSondra by Christmas.
This week, his wish came true. A local funeral home employee who read the story in The Detroit News, has donated a headstone, which has been chosen by LaSondra and was due to be installed at K.J.'s grave on Wednesday.
It reads, "KJ Gross, cherished son, brother & friend. January 4, 2006 - May 1, 2018."