There are days when I want to hold my three kids close and never let them go.
Days when you flick through your phone and see images of children dazed and bloodied just pulled from the rubble of their bombed home and you want to leave your own children sleeping, tucked up in their beds not send them out into the world.
Days when you read about toddlers left to die allegedly at the hands of those who are meant to care for them, babies beaten, children starved.
Days when you rail at the hand life has dealt these innocent children.
Today was one of those days.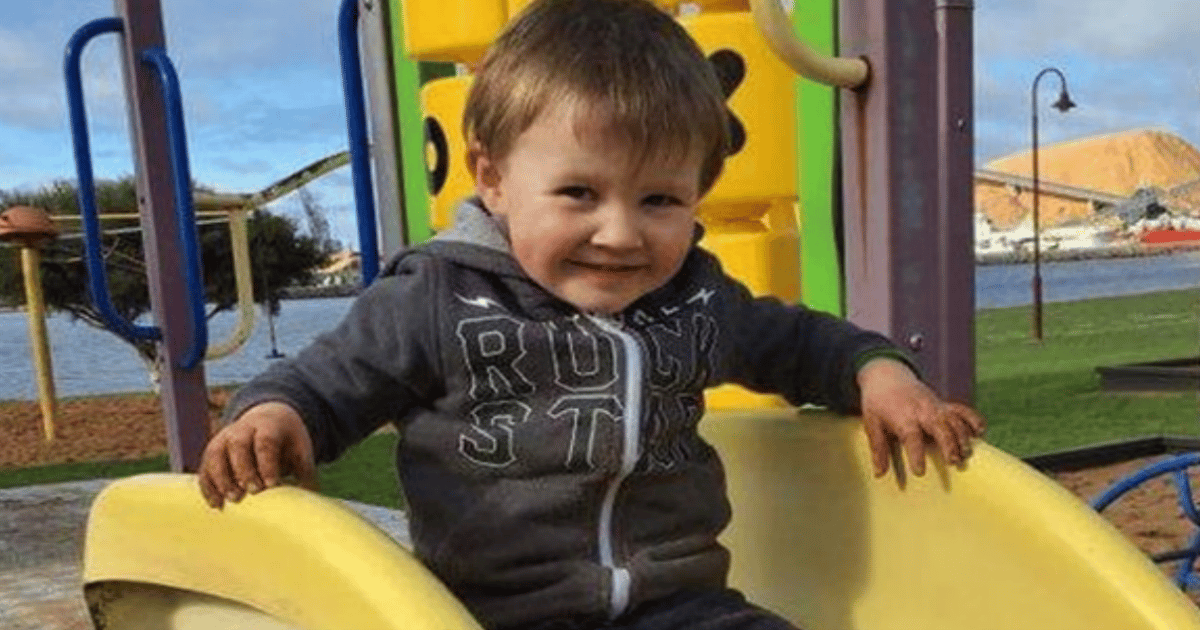 Blake Shaw, 3, lost his life in a tragic accident this week. Image via Nine News.
As my children raced around the house asking for toast and searching for their shoes and reminding me that they needed to take in bananas for pre-school cooking day and to please please please please buy some more Pokémon cards as the boy next door had more than them and that was really really unfair – the horror of a much greater unfairness leapt at me from the pages of the newspaper.
The face of a three-year-old boy.
Impish, grinning, sitting on the top of a slippery dip. Rugged up in a hoodie, about to squeal his way down a yellow slide giggling and tumbling all the way. A three-year-old boy who today is gone, killed by a senseless, random stroke of bad luck that was so indiscriminate it takes your breath away.