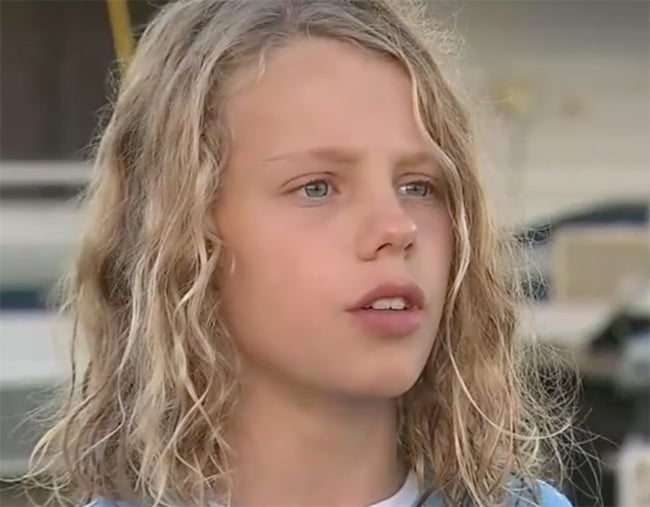 1. "I was shouting for help and no one could hear me." 11yo boy's survival after being 'buried alive' while playing on a South Australia beach.
A young boy and his mother have had the scare of a lifetime, after the sand in which the 11-year-old was digging collapsed and buried the boy alive on a beach south of Adelaide.
"It all collapsed on me… I was shouting out for help and no one could barely hear me," Jordan Spraggs told Nine News about the incident yesterday at Horseshoe Bay behind Port Elliot Caravan Park.
More than a metre of sand fell in and on top of the boy, covering him completely "up to an inch above my head".
"(My mum) shovelled all the sand around my face and she got it all out of my mouth, so I could breathe," he said.
A friend, who had been digging in the sand nearby told Channel Seven he heard Jordan's screams and looked around to find the boy had completely disappeared.
"He was covered, completely up to here," Liam Browne said.
WATCH: Jordan's friends recalling the ordeal, on Seven News. 
Onlookers quickly rushed to help with Darien Bauer telling Nine News he was trying to calm the boy's distraught mother while also trying to think of a way to help him breath.
"His mum was quite hysterical. I just said to her we need to find something for him to breathe with – some kind of tube," he said.
He rushed to the nearby caravan park and enlisted the help of an off-duty police officer.
"We got a snorkel out the back of the car and ran down there and then obviously when we rocked up, it was fairly well buried in," policeman Lenny Carlier said.
"I just got everyone to dig behind and then slowly move towards the hole."
It took half-an-hour to rescue the boy who was breathing the whole time through the snorkel, unable to move.
He was taken to hospital after being freed, though is in a good condition following the ordeal.
"I just want to say thank you," Jordan said to the police officers and strangers who helped in the rescue efforts.
2. A Melbourne teenager who was dragged 50m along the road in a violent carjacking faces her alleged attackers in court.