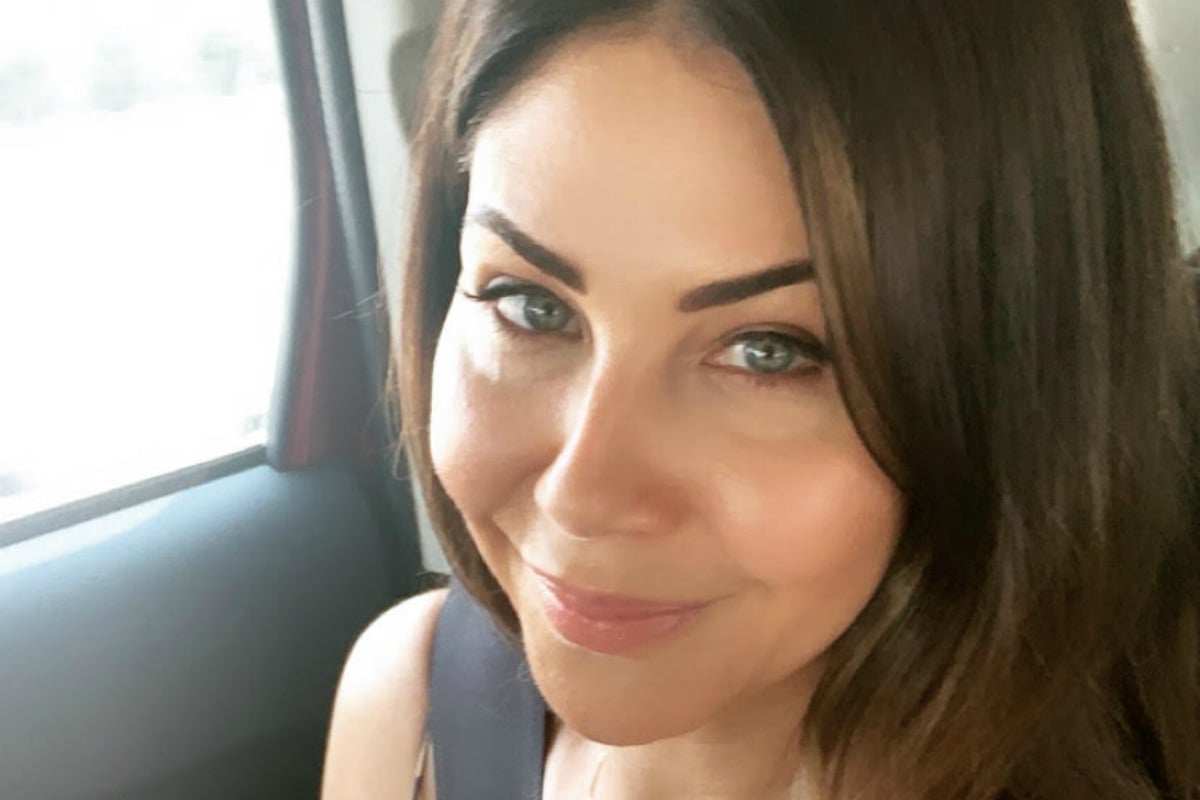 My job is to test beauty products and tell you guys about the good ones, so I'm not asking you to feel sorry for me. But trialling new foundations is my least favourite part of the (very good) gig because there's a lot of crap foundations out there – which means half the time, my makeup looks awful. I know I know, cue the violins.
Maybe it's because I've had more than my fair share of cakey, orange and oily foundation days, but I just get so damn happy when I try out a new one and it's amazing. Even better when it's a 'savey' from the pharmacy.
Such was the case with a foundation I first used just before the summer break. I was looking for a new full coverage base but didn't want it to look like I was wearing a face full of foundation, like so many of the really matte long wear formulas did back a few years ago when that was the desired look. Decent coverage but a complexion that still looks like skin is a very tricky balance to strike.
Watch: How to add a dash of colour to your makeup. Post continues after video.
Enter the Bourjois Paris Always Fabulous foundation. I've been a fan of their (cult) Healthy Mix foundation for about a decade now, so I sorta guessed I might be onto a winner early on. The marketing says its a 24 hour 'extreme resist' formula, but it also contains hyaluronic acid (which is a super hydrator), so I knew it would have at least a little bit if dew-factor.
The texture is fairly thick, though not zinc-like (it's SPF 20, by the way). I'm shade 210-Vanilla, and I applied it with my fingers as usual, starting around the nose and the centre of my face where I need the most help, working outwards to where I naturally need less coverage. It doesn't have a huge amount of slip, meaning it stays where it's blended. After putting it on my skin looked uniform and radiant… it definitely had a little glow to it despite being long wear and full coverage.
Listen: As a new mum, I share my ultimate beauty tricks in our bi-weekly beauty podcast, You Beauty. Post continues below. 
Each time I wore it over the summer break I'd get compliments on my skin. Like, people would ask if I had had a facial or a treatment, or even laser. In reality I'd had four or five hours sleep thanks to my cheeky little baby.
Though I test lots of products I always wore my tried and tested faves underneath and on top, so I knew the fountain was the only new thing in rotation. (Said products are the Beauty Pacifique Age Defy Serum, Ultra Violette Supreme Screen SPF 50+ and the Mecca Max Skinlit Bronzing Powder, because I know you're going to ask.
It wears really well, even in the summer heat, with only the occasional blotting paper press-and-tap needed for my t-zone (which is normal for my skin type). It's housed in a glass bottle with a pump lid. It does contain a little fragrance though, which is the only downside for me.
The Bourjois Paris Always Fabulous foundation retails for $35, but I picked it up for $21 in one of the pharmacy sales. And no, this isn't sponsored – like I said, it's my job to tell you guys about the good stuff, and I'm for the people.
---
Sign up for our weekly "You Beauty" newsletter, where our beauty gurus impart all their wisdom and share their go-to products.
---
To support those affected by Australia's devastating bushfire crisis, you can donate to the Australian Red Cross disaster relief and recovery fund. Your money will go towards supporting thousands of people in evacuation centres, emergency assistance including cash grants to people who have lost their homes, psychological first aid, and helping communities prepare for future disaster.