For the first four years of her life, Mia Murchison was just like any other kid.
The seven-year-old from Freshwater in New South Wales loved to jump, dance and sing. She was a bundle of energy.
Her parents, Hamish and Peta, had no idea a tragic diagnosis was on its way to their perfectly healthy, clever little girl.
Or that hidden deep within in her DNA was a ticking time bomb, the rare neurodegenerative genetic condition known as Batten's disease.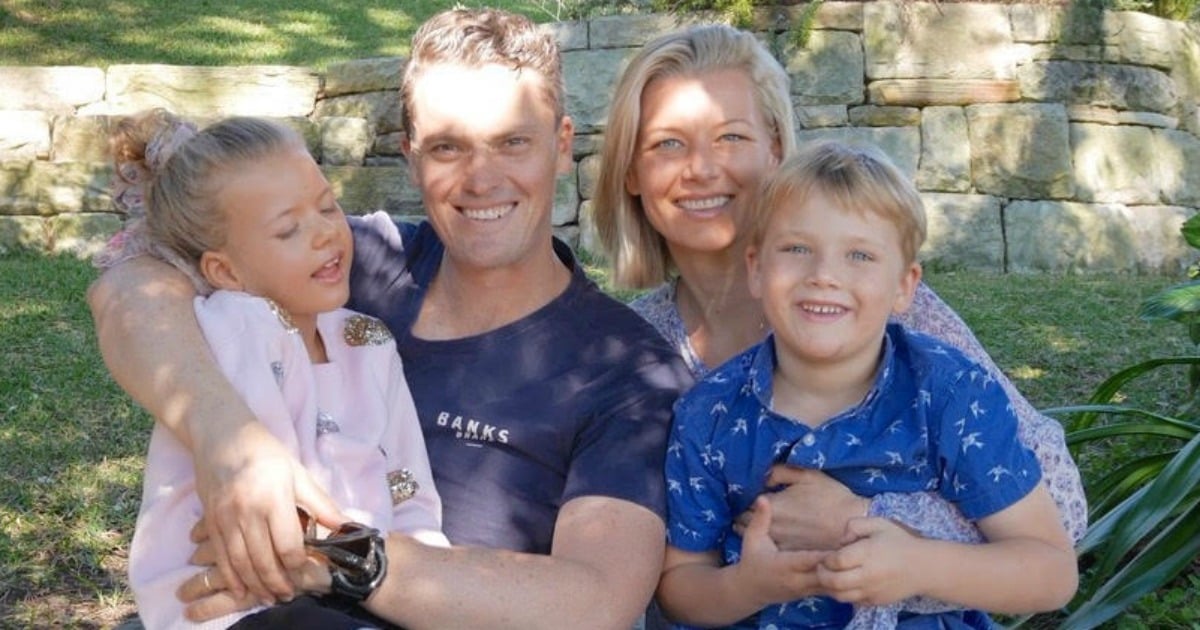 Aside from a few minor behavioural issues, until Mia had a seizure — at first mistaken for epilepsy — there was no sign of her fatal illness, which has no known cure and affects around one in 100,000 children.
Now, her life expectancy is no more than a few more years at best. She will almost certainly die before she is 12.
"[Mia] will have lost the ability to walk and talk and see and eat," her mother Peta told Mamamia.
"It's any parents heartache watching a perfectly healthy child fade away in front of your eyes."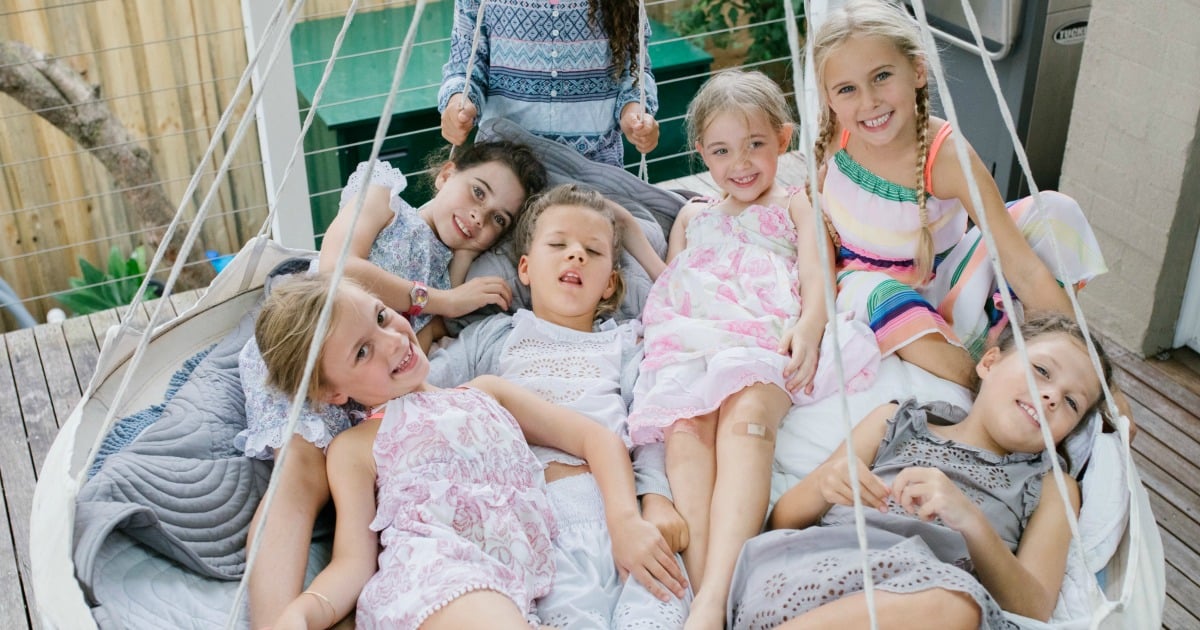 Like many Australians, the Murchisons had never heard of Batten's disease until it struck their family, so soon after Mia's diagnosis they decided to raise awareness by holding a sort of party for the people closest to them.
"We were dealing with this immense grief and sadness, but we still had two beautiful children, so we decided to invite our friends over have a little gathering with a jumping castle," Peta explained.
The day was a huge success, the children loved it and even friends who weren't there took photos of themselves jumping along at home.
"We actually had a bit of joy ... it was really organic but everyone kind of fell in love with it."
And so, a yearly tradition and the Bounce4Batten movement was born.
Today, social media will be filled with photos of bounces, leaps and star-jumps for National Batten Awareness Day, held on March 31 each year.
Australians are being invited to join in, spread some joy to raise awareness and potentially break a Guiness world record in the process.
Here's how you can get involved:
FOLLOW @Bounce4Batten and @OnlyAboutChildren on Facebook and Instagram and get bouncing

SNAP A PHOTO of someone bouncing – with BOTH feet off the ground - yourself, the kids, a friend, anyone!

SPREAD THE WORD: Share on social media with #Bounce4Batten #OnlyAboutChildren and encourage your friends, family and followers to do the same

HELP SET A GUINNESS WORLD RECORD: From MONDAY 20 MARCH - submit your pictures at www.bounce4batten.com to help us set the Guinness World Record
In previous years, the reaction has been fantastic with pictures coming in from as far afield as New York, Singapore, and Paris.
This year, 2000 kids from the Only About Children early learning and pre-school providers are joining in too, and celebrities including actress Teresa Palmer, singer Guy Sebastian and the Wiggles have already shown their support.
The goal is to have 50,000 photos online of people jumping in the air, so be creative, take a snap and jam news feeds under the #Bounce4Batten hashtag and help set a Guinness World Record for Mia.
You can find out more on the Bounce4Batten website.