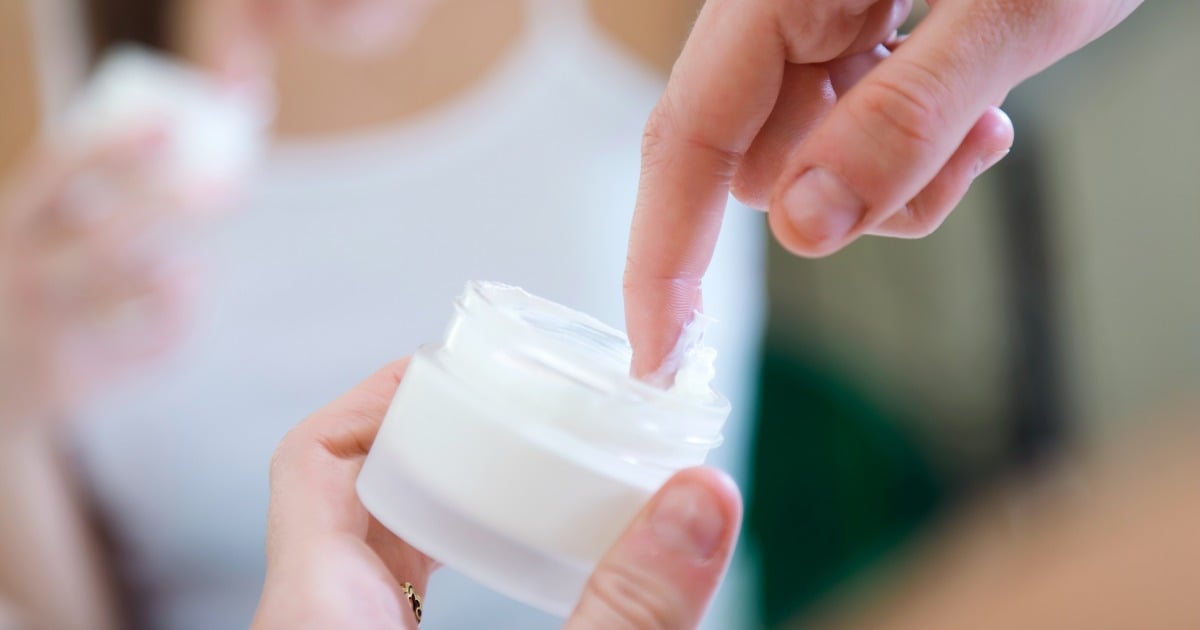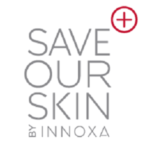 Jessica Rowe's done it. Kylie Minogue is a fan. Jackie O has tried it a few times and Sonia Kruger has frequently spoken about her experience with it.
Yep, we're talking about botox.
No longer restricted to whispers and speculation, a change is in the air when it comes to talking about ageing.
Celebrity or not, women are becoming refreshingly honest about how they look after their skin, whether it's through nothing at all, hard work, a bathroom cabinet full of products or a helping hand with a needle or two.
Of course, it all comes down to personal choice and what you're comfortable with.
I'm sure I'm not alone when I say that while the effects of quick fix options like botox look like an option to potentially consider one day, there's one point (literally) I can't quite warm to – the needle. Ouch.
The good news is that the old adage 'beauty is pain' doesn't have to apply in this instance. In fact, with the right products it can be more like 'beauty is pain free' – and yes, you still get noticeable results.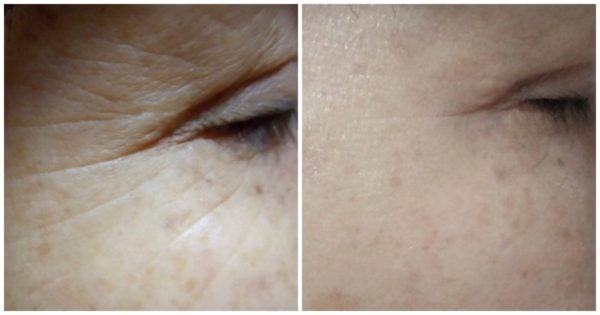 Left to right: Before and after using SOS NoTox Eye Patches. Image: Supplied.
Save Our Skin NoTox and Line Refine cream are two leading botox-alternatives that use clinically proven, active ingredients which eliminate the need for invasive procedures.
Not only are they dermatologically tested and Australian owned, they're cruelty-free too. Triple tick.
1. SOS NoTox Eye Patches, $99.95.
No, not the kind pirates wear.
These clever and innovative little patches promise to smooth out wrinkles thanks to tiny crystal microstructures formed out of hyaluronic acid, a powerful anti-ageing active that naturally occurs in skin but depletes as we age.
The microstructures really are tiny - about a quarter of the thickness of human hair - which allows the active ingredient to really penetrate the deeper layers of skin for better results.
You get several sets in the box, each individually packaged with clear instructions for use. I found the patches to be small and unobtrusive on my face. While I could feel them working away (there was a slight tingle - the product working its magic), it didn't feel like my face was suffocating.
To use, peel off the adhesive backing and apply on the eye contour wherever you have wrinkles. You may experience a tingling feeling (as I did) but do take care if you have super sensitive skin as you would with any new product.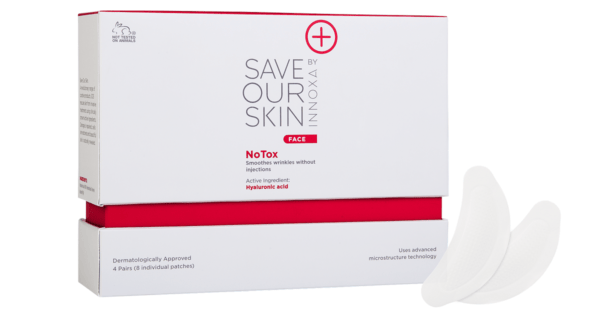 Our knight in shining armour. Image: Supplied.
It's recommended you leave them on for at least two hours, but I found that putting them on clean and dry skin just before I went to bed was easier. It also meant that the hyaluronic acid could work while I slept and I didn't need to walk about with patches on my face (or at my desk as was the case one afternoon). Beauty sleep, indeed.
Applying them every three days for four weeks gives noticeable results, with the under eye area appearing smoother, plumper and lines are less visible even after the first use or two. A welcome side effect? It's also great at minimising dark circles and puffy eyes.
2. SOS LineRefine Intensive Eye Treatment, $59.95.
This multi-benefit eye cream is a great example of how far at-home skincare has come, offering the results previously only obtainable from intrusive procedures.
It's a serious multi-tasker, containing active ingredients Snap-8™ and Eyedeline™ which not only target wrinkle depth but puffiness and under-eye dark circles too by reducing fluid retention around your under eye area.
Snap-8™ (also known as Acetyle Glutamyl Heptapeptide-1, which is admittedly far less catchy) helps reduce the depth of wrinkles caused by the contraction of muscles as you move your face through various facial expressions.
Post continues after video...
LineRefine promises to reduce wrinkle depth by up to 63 per cent in 28 days.
The squeezy tube comes with a silver applicator that applies the cream evenly and feels extremely cooling on the skin. Designed to be used morning and night, it's also lovely and hydrating.
I was surprised by how light and silky it felt on my skin from the first try. I'm always quite conscious about applying heavy cream around my eye areas as the skin is quite delicate. I found that the cream absorbed easily, meaning I could use it on my face first thing in the morning, and was able to apply makeup over it without worrying about the crease factor. At night, it was the last thing I put on after I washed my face.
With regular use, the depth of lines, puffiness and darkness around the eyes is noticeably reduced, no needles, recovery time or even leaving the house required.
Convenience is no problem either, as you can find the SOS LineRefine Intensive Eye Treatment and the SOS NoTox Eye Patches at your local Priceline or online at Myer and sosbyinnoxa.com.au.
What botox-free alternatives have you tried?

This post was written thanks to our brand partner Innoxa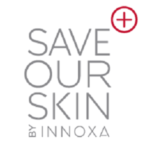 Save Our Skin.  A revolutionary range of curative products, SOS rescues skin from invasive procedures using clinically proven active ingredients.  Damage is repaired, cells are restored and beautiful skin is naturally revealed.