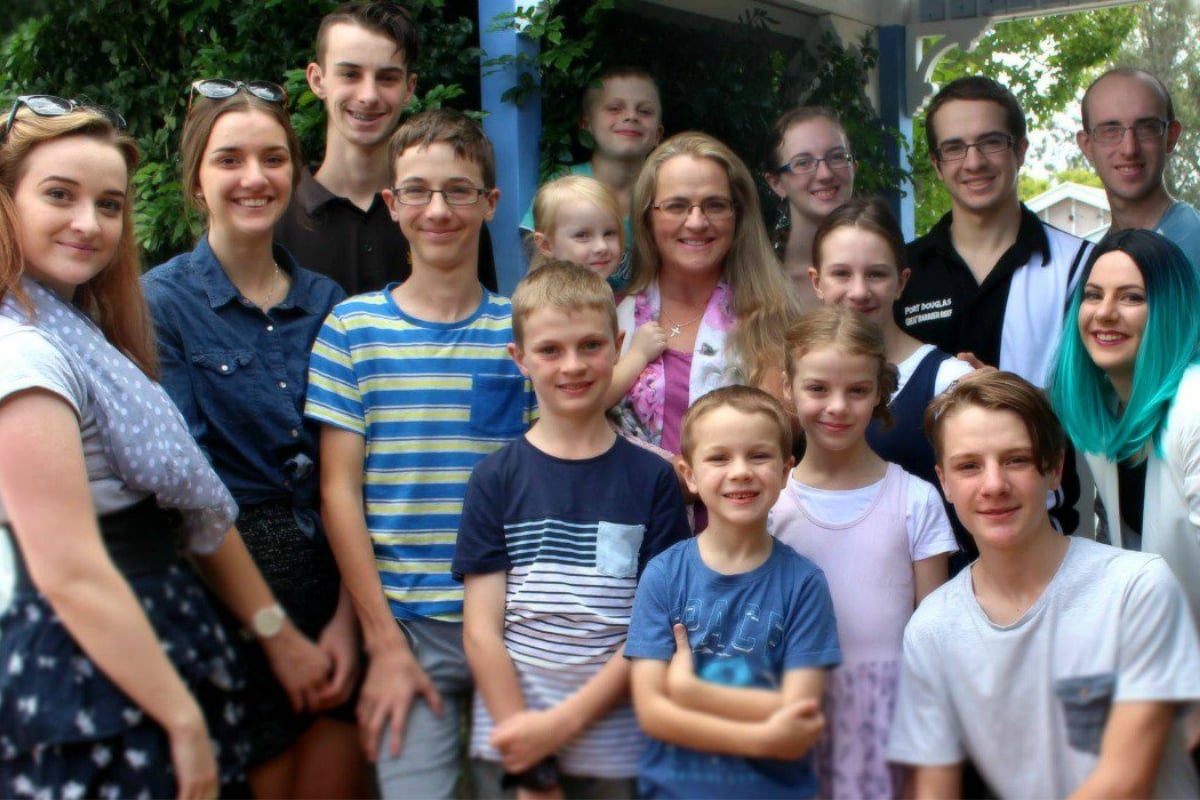 When Jeni first met her husband Ray, she was adamant she never wanted to have children.
"Ray wanted at least four kids. I thought that was crazy. Like, who has that many children?" Jeni told Mamamia.
Now, over three decades later, Jeni, 50, and Ray, 51, are the proud parents of 16 children.
The Bonell family, from Queensland's Toowoomba, is made up of nine boys and seven girls – Jesse, 29, Brooke, 28, Claire, 25, Natalie, 24, Karl, 22, Samuel, 20, Cameron, 19, Sabrina, 18, Tim, 16, Brandon, 14, Eve, 13, Nate, 11, Rachel, 10, Eric, 9, Damian, 7 and Katelyn, 4.
And the brood just keeps on growing – two of the couple's children have got married and Jeni and Ray are now grandparents to two grandchildren.