It's been two months since Bondi Rescue's darkest day and the lifeguards at Bondi Beach are still struggling to comes to terms with it.
On that day two tourists got into trouble in the Bondi surf, and one man drowned, while a woman was left critically injured.
"As much as we try and try, sometimes we just can't be there for everybody," says lifeguard veteran Rod "Kerrbox" Kerr on an episode of Bondi Rescue airing on Anzac Day.
During the episode, those involved speak about what's been described as the most serious rescue at Bondi in over 70 years.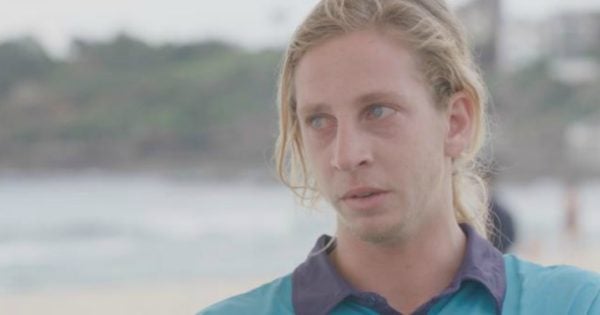 The lifeguards talk through the desperate struggle to get the two unconscious Norwegian tourists out of the water and the fight to revive them back on the sand.