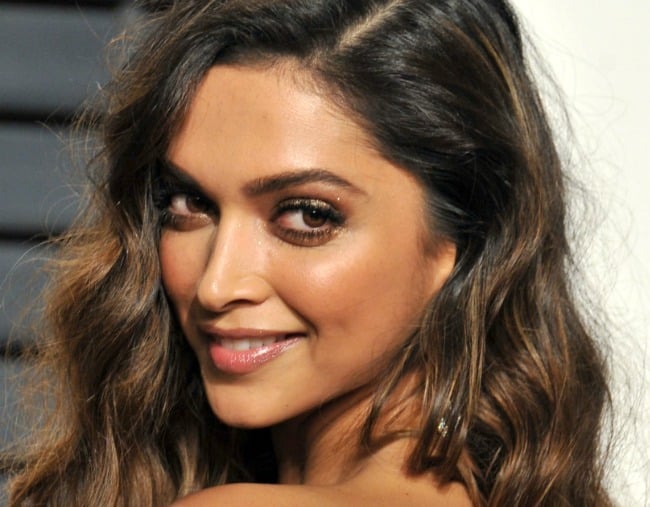 You might recognise the big brown eyes and glowing skin of Deepika Padukone.
The 31-year-old is one of India's most highly-paid actresses, having starred in a deluge of Bollywood's most lucrative films for over a decade. In January of this year, she briefly dipped into Hollywood, starring in Paramount Picture's action blockbuster, xXx: Return of Xander Cage.
You might have even seen her pictured at the Vanity Fair Oscar's afterparty in February.
Padukone is an award-winning actress, a newspaper columnist, a social media influencer, and vocal feminist. She has 20 million followers on Instagram, and a lengthy history of speaking her truth about mental health and misogyny.
She also currently has a AU$2 million price tag dangling from her ear.
Why? Because a member of India's right-wing Bharatiya Janata Party (BJP) – one of the country's two major political parties – would like Padukone to be beheaded for her role in an upcoming Bollywood film.
That film is Padmavati, an epic period drama set in the 14th century, which is loosely based on an ancient poem; a story historians say is fictional, but has incensed ultraconservative Hindu groups who believe it is based on true events and therefore, "distorts history".
The chief media coordinator of the BJP in northern Haryana, Suraj Pal Amu, claims the film depicts a romantic dream sequence between the mythical Hindu queen and an invading Muslim sultan, which ends in the queen's self-immolation because she would rather die than submit to a controlling and obsessive man. Padmavati producers deny such a romantic scene exists.
The medieval-esque, barbaric traditionalists have been trying to stifle the pro-woman film for months.
"I made this film with a lot of respect and responsibility and diligence. This film honours her courage and sacrifice," said film director Sanjay Leela Bhansali in a press statement in November. "There is no dream sequence between Rani Padmavati and Alauddin Khilji in our film."
Regardless, BJP member Amu wants Padukone's head, as well as that of Bhansali. He wants them dead in the most grotesque, violent way possible. He has also threatened to burn down any theatres that choose to show the film, which was due to be released on December 1 but has now been indefinitely postponed.
"We will reward the ones beheading them, with 10 crore rupees, and also take care of their family's needs," the political figure told ANI news agency on Sunday.
The Hindu-nationalist BJP – which is currently in power under Prime Minister Narendra Modi – has since distanced itself from the threats.
"A show cause notice has been sent to him. There is rule of law in Haryana and no one can issue such fatwas," Anil Jain, a spokesman for the party, told ANI news agency.
The death threats come after Padukone's personal security was heightened in early November, when a member of Kari Sena, a small right-wing Hindu group, announced they would publicly cut off the actress' nose, traditionally considered the ultimate act of humiliation in the Asian country.
Now, Padukone has pulled out of a global entrepreneurship summit she was scheduled to attend under fears for her safety.
So while the Western world recoils from the vile truths unearthed post-Weinstein, it appears our brightest female stars in the East are living a reality even scarier.
The intimidating men don't just want them to shut up. They want them dead.