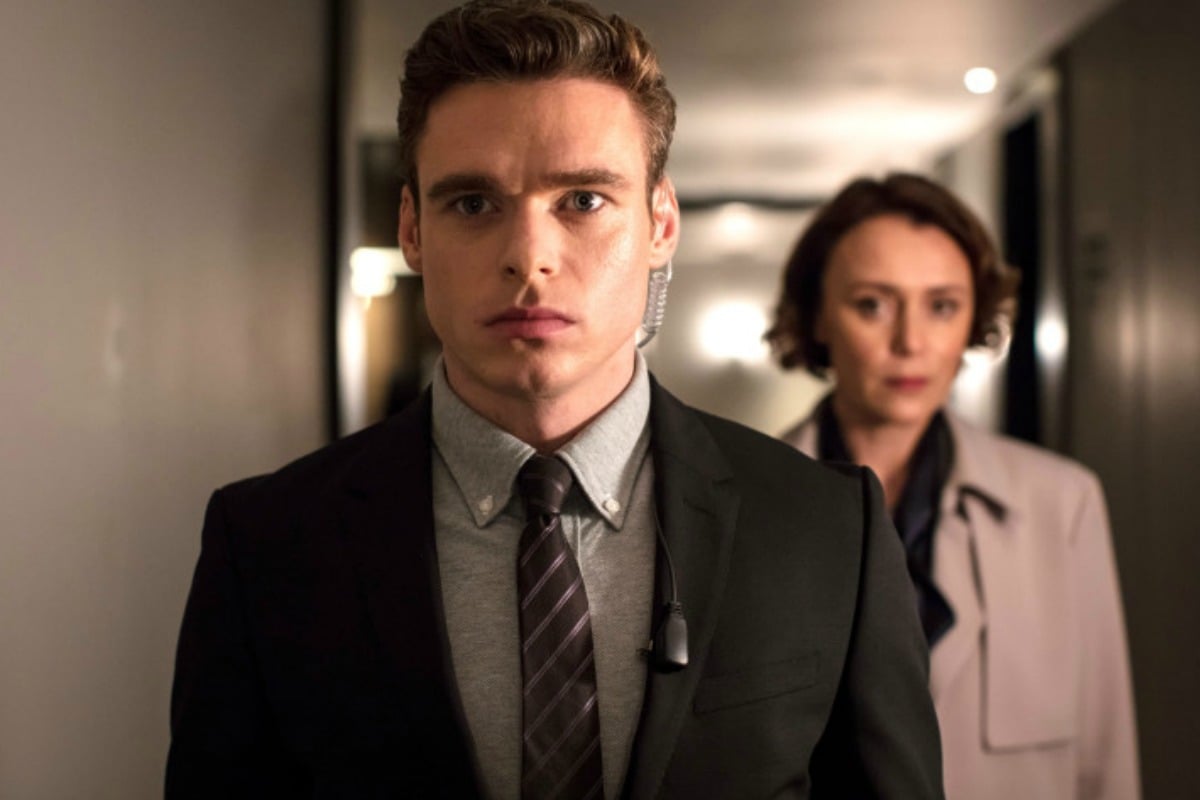 Warning: This post contains spoilers for The Bodyguard season one. 
In October last year, one of the most anticipated British TV series of the past decade dropped on Netflix.
Set in London in the present day, Bodyguard centres around David Budd, played by Game of Thrones star Richard Madden (a.k.a Robb Stark), a war veteran now working in a police unit that provides protection details.
After a particularly intense encounter with a suicide bomber, he gets assigned to the Home Secretary, Julia Montague. Then he says "M'am" a lot, and saves the day etc etc.
You can watch the Bodyguard trailer below. Post continues after video.

The moment the series dropped on Netflix, thousands of Australians tuned into the streaming service and binged their way through the six episode season.
People loved it. Because Richard Madden, and action, and sexy, sexy times between a powerful woman and her bodyguard.
And now we're all hanging out for season two.
While Netflix and the BBC are yet to officially announce a second season, it's pretty much a done deal considering the huge viewer numbers.
Here's everything we know about the second season:
1. Richard Madden is definitely up for it.
Richard would very much like to come back for a second season and say "Ma'am" a lot and also do the sexy time.