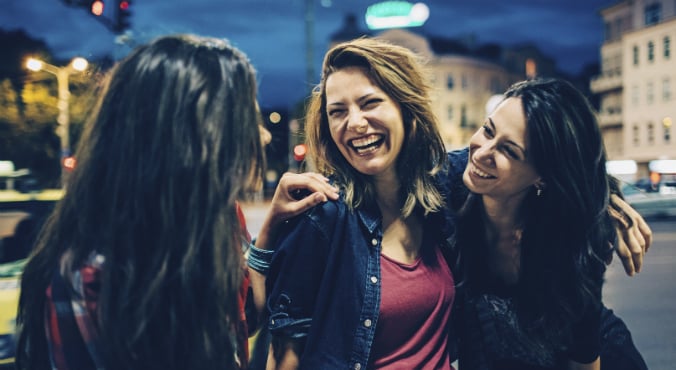 Image: iStock.
Thirty years ago an American psychologist, Albert Mehrabian, found that only seven per cent of what we say counts for our credibility. Body language and facial expressions, on the other hand, make up a whopping 55 per cent of our credibility ranking.
On top of this, a 2013 study from Princeton University found that body language is more important than facial expressions.
No pressure or anything, right? Before you start over-analysing your every movement, there are some easy ways you can tweak your body language to make people respond positively to you.
1. The baby pivot.
Just like an enthusiastic baby, try turning your entire body to the person you are trying to win over. This indicates to the person that you are very interested in them. "Pivoting 100 per cent towards the new person shouts, 'I think you are very, very special,'" Leil Lowndes, author of How To Talk To Anyone, tells Business Insider.
2. Fidget less.
If you want to draw attention to your words, then ensure you're not fidgeting. Watch that your hands don't move too much around your face, as that can be a sign of anxiousness or even that you are lying. "Do not fidget, twitch, wiggle, squirm, or scratch," advises Lowndes.