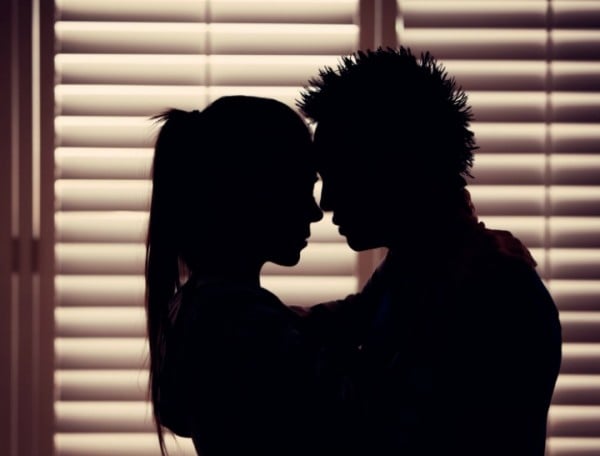 By: Amanda Trusty for Ravishly.
It's not uncommon to be matched up in the bedroom with someone who has body image issues. Sometimes they'll be upfront about it. Sometimes they won't, but you can sense it anyway. If you're attracted to your sexual partner despite their insecurities, there are some things you can do to make sex more enjoyable for them — even if they're thinking about their "imperfections" when the clothes come off.
In the following list, I use she/him pronouns because I am a heterosexual cis­female, but insert the pronouns work for you. Everyone deserves great sex. Here are some ways to help your partner get out of their head, and into the moment.
1. Unless she specifically tells you otherwise, keep the lights on.
If clothes are coming off and sparks are flying, and then all of a sudden you go to turn the lights off, tons of negative thoughts can be triggered in your partner's head. Why doesn't he want to see me? Am I that grotesque? Obviously, bright lights aren't exactly a real mood-setter, but if there's a way to dim the lights and still keep them on, go for it. First, it's super-hot when you can see what's going on. And second, if you express to your partner that you want to keep the lights on specifically to see her, you're letting her know that you're attracted to her — even if she wonders how that's possible.
If she asks for you to turn the lights off, respect her wishes, or perhaps offer a compromise — like turning the overhead lighting off but keeping a small lamp on at a low level. Express to her that you want to see her, and you might give her a boost of confidence that will make the entire experience more fun for both of you.