news
News in 5: Body found in barrel; Joe Jackson dies; Migrant families in US to be reunited.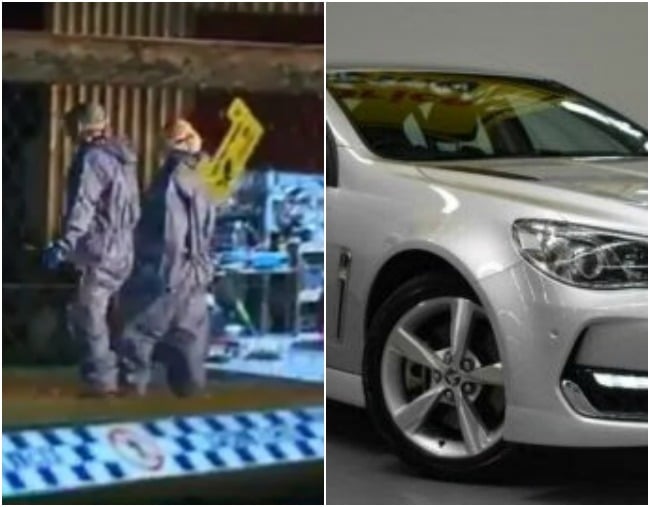 -With AAP
1. Police launch manhunt after finding body in a barrel after searching for a missing teenage girl.

Police are searching for a man after a body, believed to be that of a girl, was found in a barrel in on the back of a ute in Queensland
On Wednesday afternoon around 1.30pm officers were investigating a missing person in Logan, south of Brisbane, when an occupant fled the Buccan address in the black ute with a barrel loaded on the tray.
According to news.com.au, police were searching for 16-year-old Larissa Beilby, who went missing 10 days ago. Family and friends haven't spoken to her since June 18 and police appealed for help finding her earlier this week.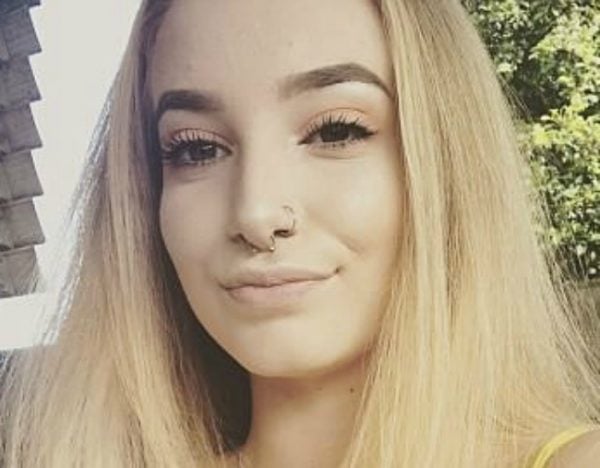 The ute was tracked to a mobile home park in the Gold Coast suburb of Stapylton, approximately 20 minutes away. According to police, they searched the ute and discovered the badly decomposed body in the barrel. The man reportedly had left in another vehicle.
Police have not publicly confirmed whether the body is a female's and if they had been searching for Larissa when it was found. Mamamia has contacted Queensland Police for comment.
Detective Acting Superintendent Mark White has confirmed police are treating the incident as a homicide investigation.
They are now looking for a person believed to be travelling in a silver Holden Commodore with the registration 966WKB.
Police have warned the public not to approach the person and report the vehicle to Crime Stoppers if it is seen.
Detectives are forensically examining the ute and have begun "extensive inquiries" in relation to any person associated with it.
Det Supt White declined to go into detail about the person being sought over the matter.
2. Michael Jackson's father Joe Jackson has died, aged 89.
Joe Jackson, father of Michael, dies aged 89 https://t.co/RTrZG3KxB6

— RNZ News (@rnz_news) June 27, 2018
Joe Jackson, the patriarch of an American musical dynasty who started his son Michael and his Jackson 5 brothers on the road to stardom has died at the age of 89, it has been reported.
Jackson, who lived in Las Vegas and had been estranged from much of his family, had been suffering from cancer, according to media reports.
TMZ.com first reported the death. Both TMZ and CNN cited an unidentified source close to the family.
The Jackson family was often riven by legal battles, jealousies, money disputes, Joe's philandering and allegations of child molestation against Michael, as well as Michael's eccentric lifestyle.
Joe was estranged from Michael - who became one of the world's most successful and best-known performers - before the singer's 2009 death. He was also estranged from his wife, Katherine, and many of his other children, including another singing superstar, Janet.
Joe Jackson, who was born July 26, 1928, in Fountain Hill, Arkansas, had tried careers as a boxer and a guitarist with little success in the 1950s. He was working as a crane operator at a steel plant in Gary, Indiana, when he took note of the musical talents of his sons.
He called them the Jackson 5 and, with Michael as the precociously talented lead singer, they would become one of the world's top acts with a flashy stage show and irresistible pop songs. But it came at a price.
As the group's manager, Jackson put his sons through long, regimented rehearsals. Michael, who died in 2009 at age 50 of a drug overdose, told interviewer Oprah Winfrey that he was so afraid of his father that he would sometimes vomit when he saw him.
He said Joe presided over rehearsals with a belt.
"If you messed up during rehearsal, you got hit," Michael was quoted as saying in J. Randy Taraborrelli's biography.
"Once he ripped the wire cord off the refrigerator and whopped me with it ... I would fight back and my father would kill me, just tear me up."
"I'm glad I was tough because look what I came out with," Joe Jackson said in a 2013 CNN interview. "I came out with some kids that everybody loved all over the world. And they treated everybody right."
In July 2015, Jackson suffered a stroke while in Brazil to celebrate his 87th birthday. In March he released a pictorial book of memories called "Precious Moments: 60 Years in Show Business."
Jackson and wife Katherine married in 1949 and had 10 children - one of whom died shortly after birth - but lived apart in later years. Jackson also had a daughter out of wedlock.
3. An arrest warrant has been issued for the ex-boyfriend of murdered woman Cecilia Haddad.
NSW Police to interview Cecilia Haddad's friends in Perth as ex-boyfriend becomes 'person of interest' https://t.co/BmhZ04FYKN

— Police World News (@PoliceWorldNews) May 5, 2018
The former boyfriend of Brazilian woman Cecilia Haddad could avoid extradition despite NSW police securing a warrant for his arrest over her murder but could still face prosecution in Brazil.
Mario Marcelo Santoro left Australia for Brazil the weekend Ms Haddad's body was found in a Sydney river in April and police on Wednesday said the warrant had been secured.
But the warrant, which means he would be charged with murder if he was in Australia, doesn't guarantee Brazilian authorities will hand him over to face charges.
"Our agreement with Brazil says there is no obligation to extradite a national," international lawyer Rowan Nicholson told AAP on Wednesday.
But it allows the Australian government to negotiate with Brazil to bring Santoro to justice over the murder of one its own citizens.
Dr Nicholson said this is generally the case in civil law countries where the legal system operates differently to Australia, the UK and the US.
"If Brazil refuses to extradite a national on that ground, then the treaty contemplates that it will submit the case to its own authorities to prosecute that person in Brazil," the University of Sydney associate lecturer said.
The federal Attorney-General's department said it does not disclose whether it has made or intends to make an extradition request until the person is arrested or brought before the court in a foreign country.
Ms Haddad, 38, had told her former live-in lover Santoro to move out of her Ryde apartment weeks before she disappeared, detectives revealed in May.
Her fully-clothed body was found in the Lane Cove River on Sunday, April 29, about the same time Santoro flew to Brazil.
Premier Gladys Berejiklian said the NSW government would work co-operatively with police.
"We want to make sure justice is served," she said.
A relative of Santoro last month claimed he planned to provide documents proving he returned to Rio de Janeiro because his father was ill in hospital.
Police have previously said there were no clear signs of a disturbance at Ms Haddad's home.
The Brazilian-born executive arrived in Australia more than a decade ago and moved to Sydney in 2016, where she worked in mining and logistics.
Ms Haddad had been at a barbecue the Friday night before she vanished and made her last call to a friend the following morning.
When she failed to keep appointments later in the day her friends raised the alarm before kayakers discovered Ms Haddad's body.
For support phone 1800 RESPECT (1800 737 732) or Lifeline 13 11 14.
4. US judge orders families seperated at US-Mexico border to be reunited.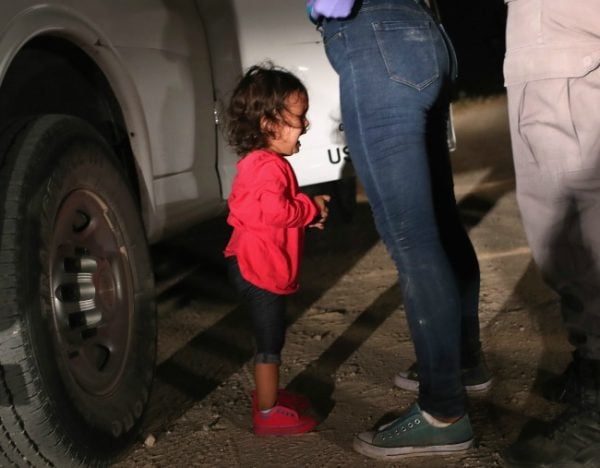 A judge in California has ordered US border authorities to reunite separated families within 30 days.
If the children are younger than five, they must be reunified within 14 days of the order, issued on Tuesday.
US District Judge Dana Sabraw in San Diego issued the order in a lawsuit by the American Civil Liberties Union.
The lawsuit involves a seven-year-old girl who was separated from her Congolese mother and a 14-year-old boy who was separated from his Brazilian mother.
Sabraw also issued a nationwide injunction on future family separations, unless the parent is deemed unfit.
Earlier on Tuesday, 17 US states and Washington filed a separate lawsuit against the policy, alleging it violated immigrants' constitutional rights to equal protection under the law and due process. Their lawsuit also claimed the policy violated US asylum law.
More than 2300 children have been separated from their parents in recent weeks and placed in government-contracted shelters. US President Donald Trump last week issued an executive order to stop the separation of families and said parents and children will instead be detained together.
Sabraw's ruling could force the administration to rapidly address confusion left by Trump's order, and government agencies to scramble to reunite families. The administration can appeal.
The ACLU said on Monday that Trump's order contained "loopholes", and proposed requiring that families be reunited within 30 days, unless the parents were unfit or were housed in adult-only criminal facilities.
Before the preliminary injunction ruling, the US government urged Sabraw not to require that it stop separating and quickly reunite migrant families after they illegally cross the US-Mexico border, saying Trump's executive order last week "largely" addressed those goals.
5. Mum escapes jail after her toddler swallowed the drug ice.
A 37-year-old Sydney mum has been handed a good behaviour bond after her two-year-old son accidentally swallowed a dangerous amount of the drug ice.
Penrith Local Court heard the boy had finished breakfast when he picked up and ate the ice from a discarded pipe in the home in December 2016, Seven News reports. The ice was believed to have belonged to a boyfriend.
The boy's mother rushed the unresponsive boy to hospital, who began having seizures on arrival, but told medical staff he had drank paint thinner.
His mum's lies delayed treatment on the little boy. Tests confirmed he was, in fact, suffering from a reaction to a mixture of drugs including methamphetamine and GHB.
The boy was in a critical condition, and transported to Sydney Children's Hospital and placed in an induced coma. He has since completely recovered and lives with his grandmother. His mother has very limited appoved contact with him.
The woman had pleaded guilty to recklessly failing to provide for her child causing danger or death, which could have seen her jailed for a maximum of five years. However, Magistrate Stephen Corry handed her a good behaviour bond.
6. Rare baby whale makes Victorian splash.
A rare baby whale spied frolicking off Victoria's coast is making a splash amongst the conservation community.
The youngster is the season's first confirmed sighting of a southern right whale calf, after being snapped swimming with its mother over three days this week near Portland in the state's southwest.
"As southern right whale numbers are so few and the calves are so rare, every new addition to the critically-endangered population is exciting," the environment department's Mandy Watson said on Wednesday.
Images of the new family were taken by several photographers, including Chris Farrell who captured a series of stunning aerial shots inside a plane as the pair bathed in the frigid water 500 metres below.
"It was phenomenal. I'll never get bored of it," the Melbourne-based wildlife photographer and author, who helps search the Victorian coast for whales each year, told AAP.
"I only had a 20mm gap to shoot through, so that brought on every bit of skill I had to actually get these shots."
It is estimated 250 to 300 critically-endangered southern right whales visit southwest Victoria from May to October each year.
The whale calves typically arrive in June and spend their first few months of life in the area.
"The mothers survive on their thick blubber layers while they nurse, allowing time for the calves to grow and become strong enough for a migration to the feeding grounds in the Southern Ocean," Ms Watson said.
Want to win a $100 gift voucher for telling us what you think? Take our short survey now for your chance to win 1 of 3 $100 gift vouchers.