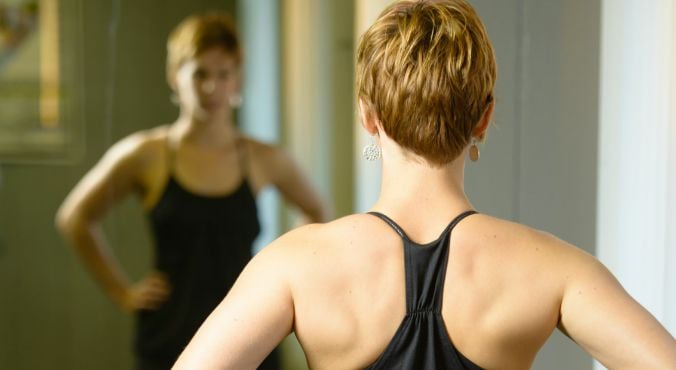 Image: iStock
I wish I could have written this decades ago. Back when we first met and when I knew you best.
Then, I met you with wonder, excitement, amusement. You were a miraculous set of tools with which to experience the world, this life, my life. An awesome new toy. The perfect gift.
You would continue to reveal new abilities, gifts, surprises, layers upon layers for me to gleefully unwrap and unravel. You had so many places to take me to, to show me. Places I didn't know existed until you brought me there and those we still need to explore together.
But before I could get to know you, to grow into the magnanimous being that is you, we were interrupted. It felt sudden.
One day I loved you and the next I loathed you. But it wasn't as abrupt as it seemed. The poison seeped in slow and steady. It was quiet, insidious. I didn't always notice.
It came first in seemingly innocuous drops and harmless suggestions: "Maybe you should wear your hair like this," and "Maybe you should dress like this." Talking heads on TV that I'd always ignored now seemed to be aimed directly at me, imploring me to pay attention. I though they were there to help me.
Drops, one by one, became a tsunami. I tried to fight my way out—I knew better, I knew it was bullshit flooding my senses, but it was pervasive, tenacious, ubiquitous. Violent and personal. I was out-numbered, out-armed. (Post continues after gallery.)
We love these body image quotes from famous women.