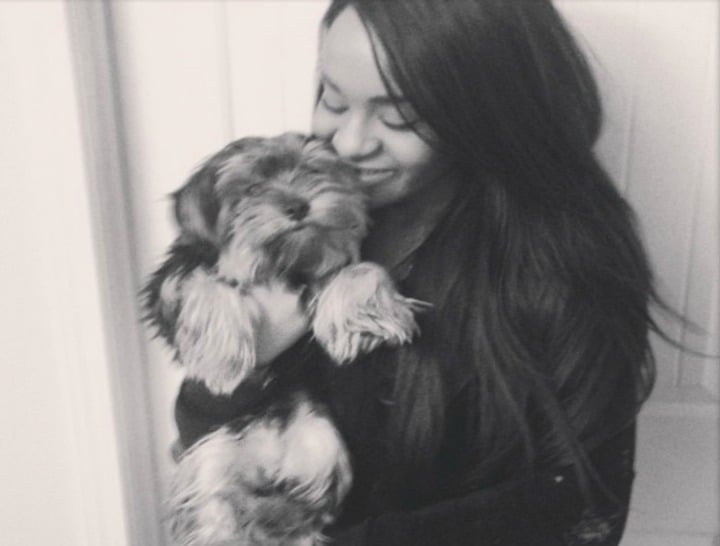 A famous family is gathered around a hospital bed. They've been here before.
A famous young woman is found by her husband, floating face down in a bathtub. The famous mother of two tiny boys found dead of a massive overdose, her toddler son still crawling around a luxurious home alone.
Tragic: Whitney Houston's daughter found unconscious in her home.
These are two tragedies that echo, with almost eerie accuracy, the deaths of women a generation before – their mothers.
As your read this, it's been nine months since the death of Peaches Geldof and 21-year-old Bobbi Kristina Brown, Whitney Houston's troubled daughter, is in a medically-induced coma, her family gathered around her.
Bobbi Kristina is not dead, but news outlets the world over (yes, including this one) are grimly preparing obituaries for a young woman who loved to sing, who posted copious selfies on social media, who loved her young husband  and who struggled with her tumultuous family.
And at time of writing, the details of the incident that brought Bobbi to the Emergency room have not been made public. Tabloids are scrapping about whether drugs – which Bobbi has admitted to using in the past – are involved, but the fact that she has had a difficult time in the last three years is hardly in question.
From the outside, it seems like the children of the rich and famous should have it easy. They have lifestyles most of us – plugging away at our "ordinary" lives – use as fuel for fantasy, with connections and resources available to them that are well out of reach for most young people.
Bobbi Kristina idolised her mother. (NB: Post continues after gallery):