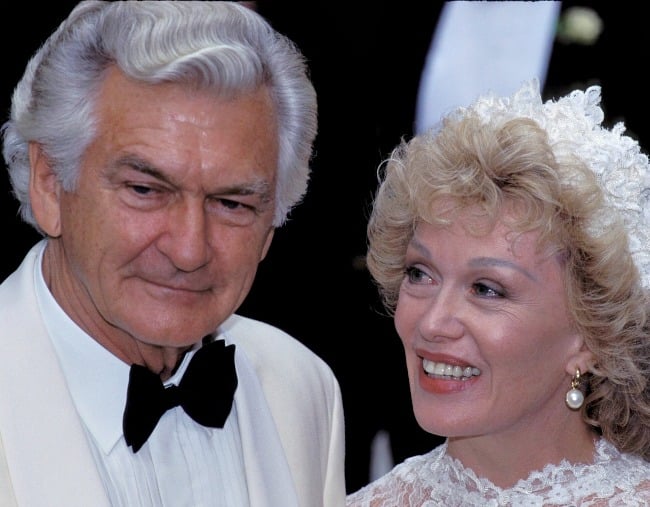 It was April 1970 when Blanche d'Alpuget first met Bob Hawke. They were at a party in Jakarta, where the writer was living with her husband, Antony Pratt. As she sat on a swinging chair, answering the then-ACTU president's questions about the city, she felt a connection between them. It wasn't a spark, exactly; more of a click.
"I hadn't been long married and I was very keen on my husband," the 74-year-old told Mia Freedman on Mamamia's No Filter podcast. "I didn't know who the hell [Hawke] was; I thought his name was Robin."
With one meeting six years later that changed. D'Alpuget was interviewing Hawke for a biography on arbitrator Sir Richard Kirby. By then her marriage was "going down the drain", and when she again came face to face with the father of four, "the click was different", the chemistry strong.