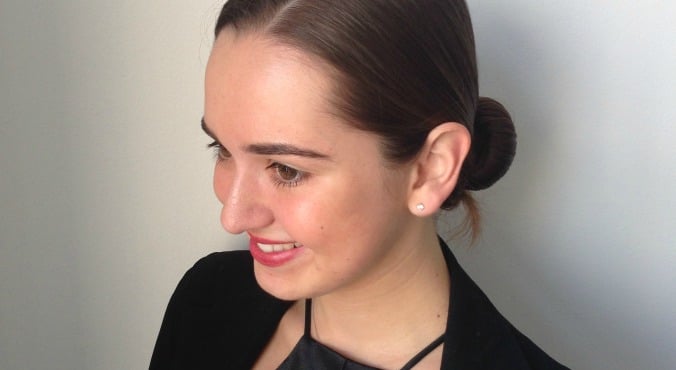 Images: supplied
Lara Bingle started it, Lauren Conrad can't stop doing it, Diana Agron did it to the extreme and our own Mia Freedman is rocking it. The bob is having a big renaissance.
For Matilda Rudd, an editorial assistant here at Mamamia Women's Network, her reason to get a bob cut was simple: a serious case of FOMO ('fear of missing out', just FYI).
Lauren Conrad just cut her hair for the third time in 3 weeks.
"Bobs are everywhere at the moment… I wanted to know what the fuss was about. Oh, and I also wanted to see what my neck looked like. It's been hiding behind my locks for a while," Matilda says.
Like so many other women, Matilda has been holding onto her long hair for many years. Her recently lobbed-off long hair had been her go-to style for… 15 years. "I rocked up to school on my first day with long plaited pig tails, and I've been sporting that look ever since. I'm 19 so I was definitely in need of a change," she says.
This is what happened when Matilda paid a visit to Sydney salon Edwards and Co. (which, coincidentally, was responsible for the Bingle Bob) and had ten inches of her hair chopped off.