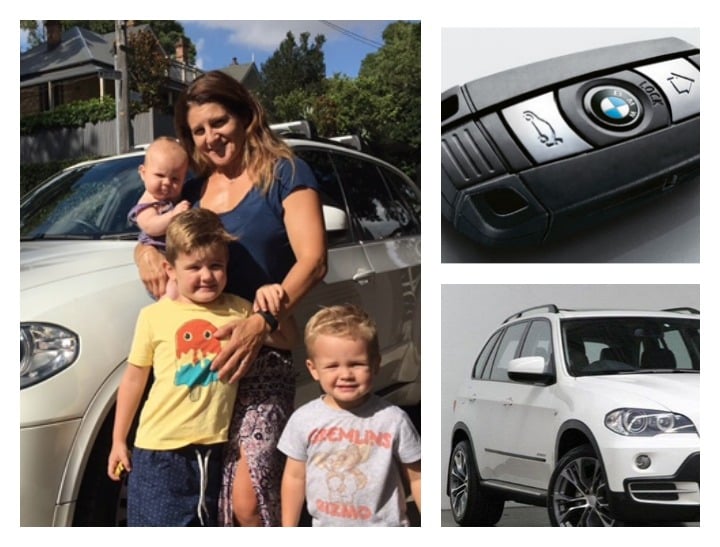 A mother-of-three has posted a frightening warning to other parents who drive cars with keyless entry when her luxury car deadlocked itself on a hot summer's day with her three children – one just 12 weeks old locked inside.
Despite numerous attempts to unlock it from the inside by her brave five-year-old, the car would not unlock stranding her children inside the dangerously hot vehicle.
The still shaken mum says the terrifying experience has left her so shocked she still can't talk about it without crying.
The incident comes just weeks after a group of consumers in the US filed a class action claiming the feature of hands-free and remote locking and unlocking of car doors in some BMWs is defective, causing vehicles to "spontaneously lock" while keys and sometimes drivers' children are inside the car.
Haidee Keegan from Sydney says that a month ago, on a hot Sydney day she put her three kids, aged five, two and just three-months-old in their BMW X5.
She says she put her baby, Scout in her car sear and placed her car key next to the baby capsule.
"I have done that as a regular practice, but this time I shut the door without first grabbing the key. "