If there was any doubt that this year's Oscars would be a political one, take one look at the red carpet.
There's one accessory dominating the arrivals of Hollywood's elite – and it's for a very good reason.
Celebrities including Best Actress nominee Ruth Negga, model Karlie Kloss and Lin-Manuel Miranda are wearing a blue ribbon to send a very powerful message.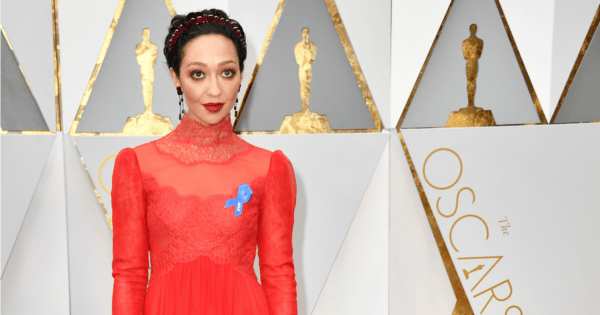 Negga at the Oscars. Image: Getty
According to The Hollywood Reporter, the ribbons are the symbol of the American Civil Liberties Union's new "Stand with the ACLU" initiative.
The campaign is encouraging Hollywood actors and celebrities to sport the ribbon to show they stand in solidarity with the union who work to "defend and preserve the individual rights and liberties guaranteed by the Constitution and laws of the United States".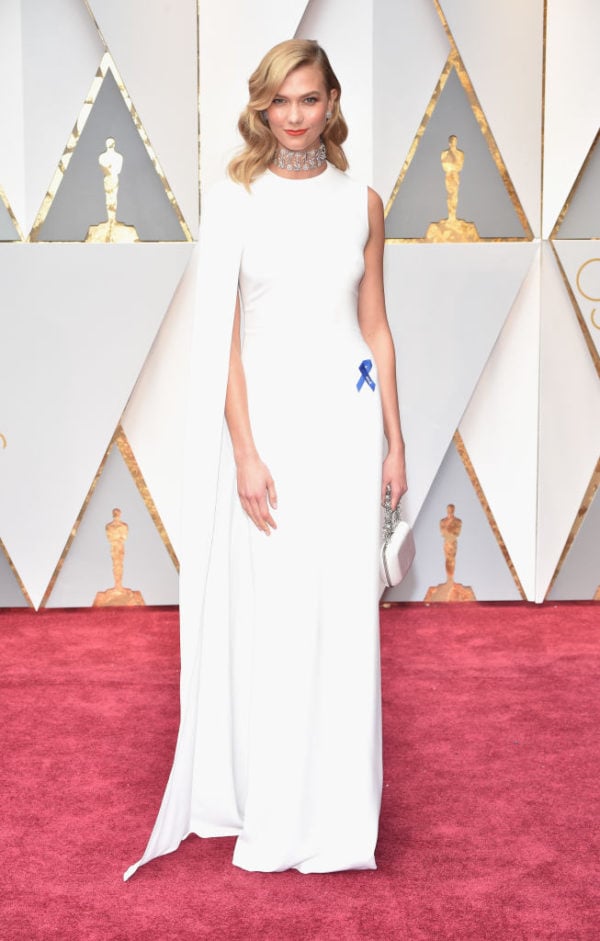 Support for the ACLU has increased dramatically since Donald Trump's controversial travel ban, with its membership doubling to over one million in the last three months.