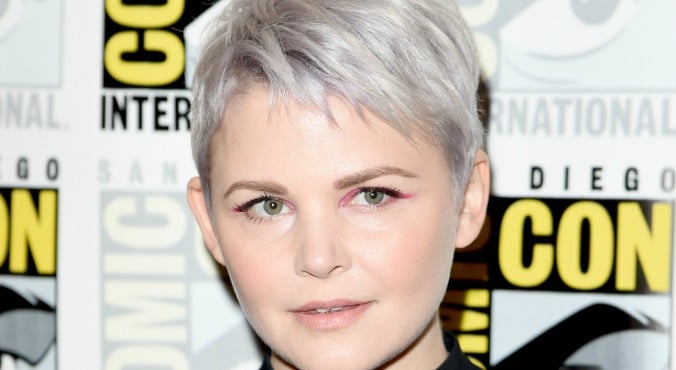 There are many reasons for getting a new haircut and colour – from a breakup to a wedding, a hair disaster or a change of season.
For Mamamia Women's Network Deputy Editor in Chief Kate Spies, it was when people started to compliment her non-existent balayage.
"I had been horribly lazy and it had been over six months (I know!) since I had last seen a hairdresser. People kept commenting on my balayage and I would have to awkwardly admit that it was actually regrowth and by no means intentional," she says.
RELATED: Sorry, but your hairdresser totally knows you're lying about these 8 things
We got the [G]low-down from Kate and her hairdresser Stella Greenwood, senior colourist at RAW, celebrity hairstylist Anthony Nader's salon, about how she went from long and blonde to the owner of a fierce ice white lob.
Q&A with Kate
What made you decide to make a big change?
"I'm a big fan of a breakup hair change (I have got a bob and gone bright red post-breakup in the past), but this time I was just sick of looking at my unkempt lank hair in the mirror."
RELATED: Stuck for hair inspiration? This is the one haircut that will never be out of style
What sorts of things were you looking at to get inspiration for your big change?
"The Glow, of course! And I get most of my hair inspo from Instagram, either from celeb pages or beauty/style profiles." (Post continues after gallery.)
The best celebrity hair transformations