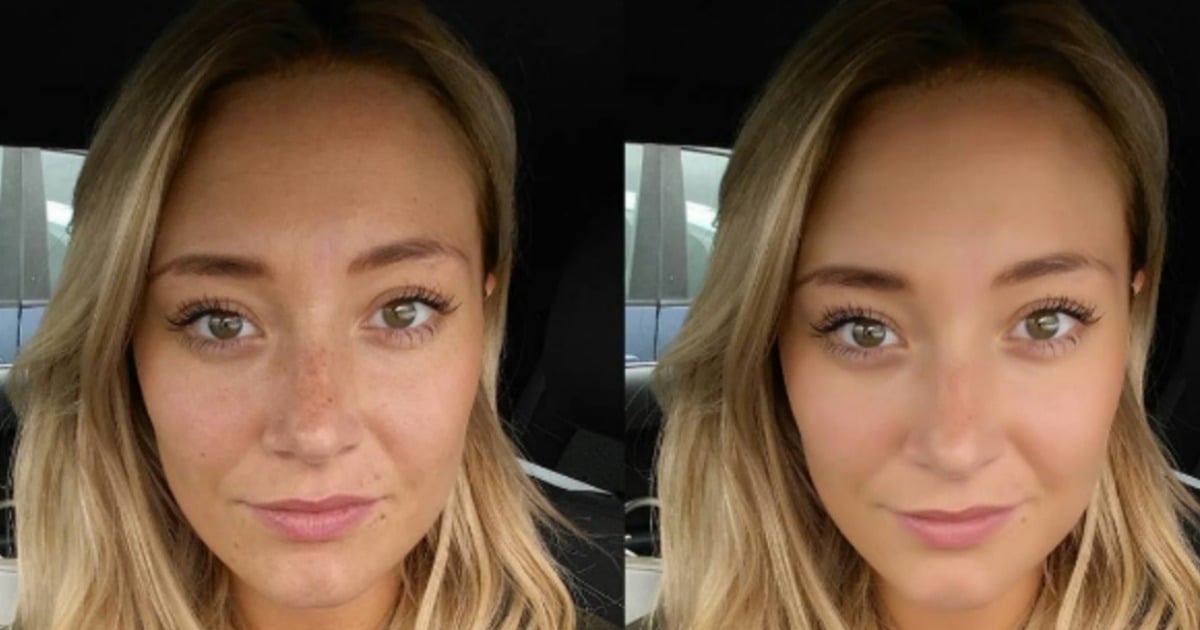 A popular blogger has called out Samsung after she discovered her new phone automatically applied a filter that airbrushed her face.
Mel Wells, a British author, posted side-by-side comparison shots of her face without the default setting to Instagram last week.
Wells released the comparison to her 21,500 followers and received a mixed response.
Many users criticised Wells for targeting the brand, telling her she can simply turn the feature off if she doesn't like it. Others compared the function to applying makeup.
One user took a more personal angle, arguing that as "someone with perfect skin", Wells wouldn't be able to see the use of such a filter.
"I've had cystic acne for over 10 years and you better fucking believe I want whatever it takes to smooth my skin out. And no don't tell me to 'love my flaws', there is no one on this earth who can honestly say they love their acne," they wrote.
Wells clearly stated her objection to the filter was its position as the default setting, and not its inclusion altogether.
The wellness author said having the filter automatically apply sent a negative message to young girls.
The original message Wells posted alongside the photo explained her position and the repercussions she believed could come as a result.
"When you get a brand new phone and go to take a selfie and realise that the default setting on the front camera is automatically on 'Beauty level 8' which evidently means: seriously airbrushed face," she said.
"Thanks for the vote of confidence. I think I'll keep my freckles and imperfections since this is how I look in 3D and this is how all my friends see me in real life."
Wells even shared a follow-up post that further explained her position after the story was picked up by Cosmopolitan.

Want to give your phone the heave-ho? (Post continues after video.)
"The more we are told that we are supposed to look flawless, the more unhappy we will feel in our own skin - because none of us are flawless! On the contrary - it is our imperfections that make us most beautiful," she said.
"Social media comparison has a massive impact on anxiety levels in young people and half the problem is we are being presented with flawless airbrushed photos constantly."
The reaction to her follow-up post was almost entirely positive.
Featured image: Instagram