Blake Lively, 30, is notorious for her glamorous red carpet looks and owning a pant-suit like no other.
But this week the Age of Adaline actress and mum-of-two has been seen looking rather… different.
Yep, beneath the fraying purple trackies, over-sized puffer jacket and strawberry blonde locks is our favourite 'gossip girl'.
Her husband, actor Ryan Reynolds, shared a picture of his wife on Instagram to poke fun at her scruffy – but bloody comfy – new look. (And to be honest… Lively could even make a tea bag look like a high fashion accessory.)
Reynolds, 41, captioned the image "#nofilter". It was brave, but it paid off, getting close to one million likes.
Of course, this transformation is all tied to the latest movie she is filming. In the upcoming thriller, The Rhythm Section, Lively plays a drug-addicted sex worker who makes an explosive discovery about her family, ET reports.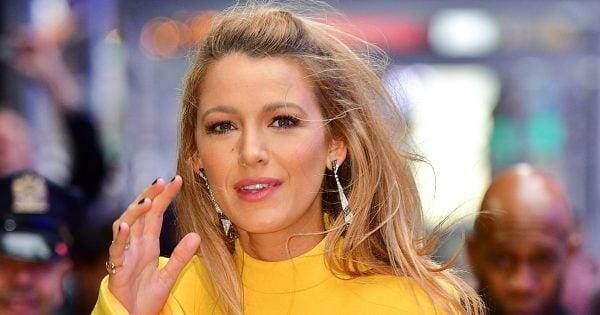 Quite different from her previous acting roles, Lively told Vanity Fair's pop culture podcast In The Limelight that there would be nothing glitzy about her look.
"You always see that thing in movies where if a woman is a prostitute or a sex worker, you always think, 'I don't want the guys to be grossed out by her. We have to still make her kind of sexy . . . tragically sexy, but you know, music video," she said.
"If you drive down skid row, that's not what you see. That's not the truth. So it's really important to us to show a woman who society has written off, and society has forgotten about."
We will need wait patiently for the movie to hit the screens, with an estimated release date not yet announced.
In the meantime, let's just hope Reynolds' cheeky move hasn't landed him in the dog house tonight.
LISTEN: We go behind the scenes with The Voice Australia.