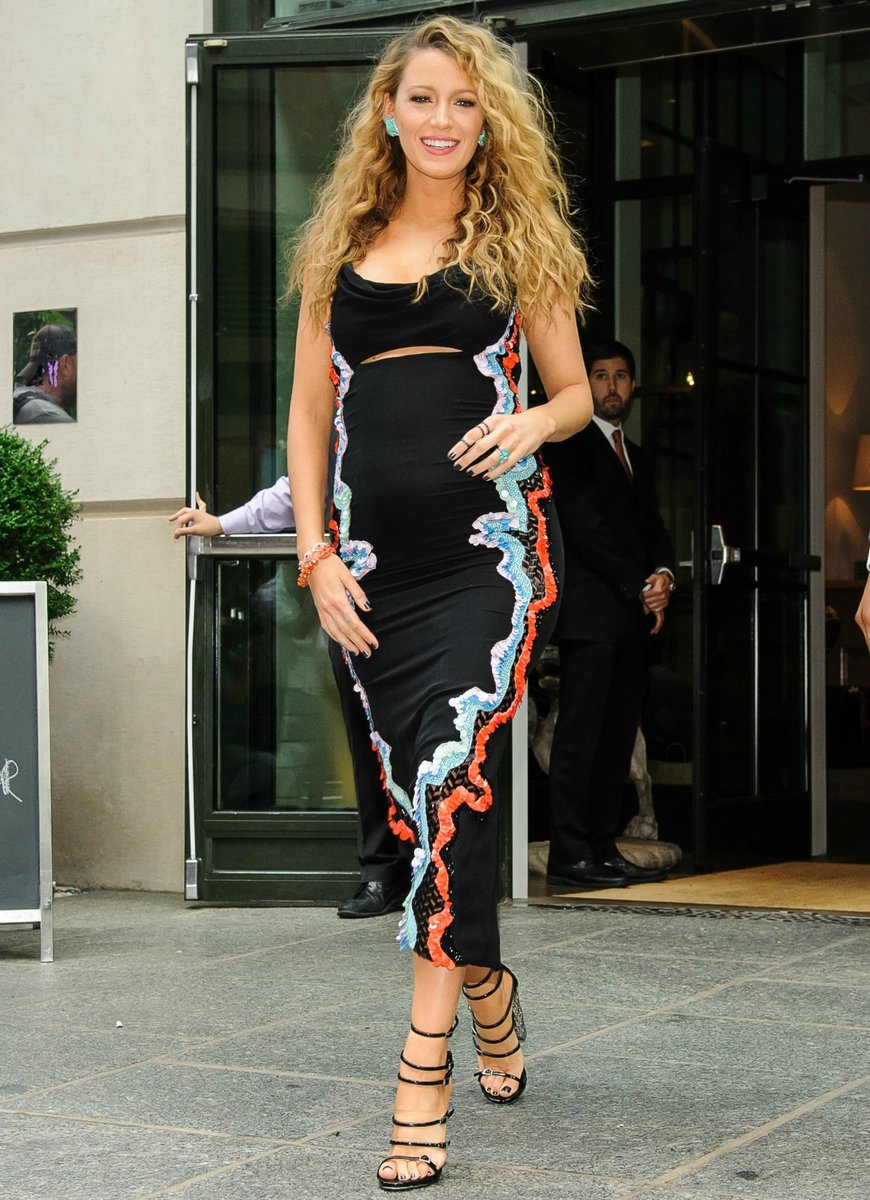 Blake Lively and Ryan Reynolds welcomed their second child last week, according to reports that surfaced a few days ago.
Details are sketchy at this stage. We're not sure if the baby is a boy or a girl or what his or her name is. We're not even clear on when the child was born. Which is fair enough; who wants the entire world up in your grill in the days after you have a baby? This family, as much as any other, have a right to privacy.
Yesterday, Lively attended the wedding of one of her closest friends and she shared a couple of gorgeous photos from the day on her Instagram.
What followed was a bunch of stories marvelling that Lively had attended the wedding in the days after giving birth.
E! News wrote: "Blake Lively makes it to her best friend's wedding just days after giving birth."
Teen Vogue tweeted: "How, Blake, HOW?!?"
Vanity Fair headlined their post: "WONDER WOMAN. Blake Lively, Showing Superhuman Powers, Attended a Wedding Days After Giving Birth".