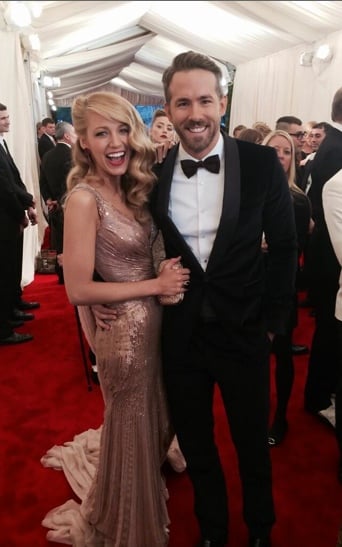 Really?
So apparently, when we reported on Blake Lively and Ryan Reynold's baby name everyone was sceptical.
Well-placed "sources" said the name was Violet. And then last month, the same sources said the name was James, after Reynold said the name wasn't Violet.
Overnight, he gave an interview to The US Today Show in which he told people that the baby's name is:
That's right. He told Today that the baby's name was Butternut Summersquash. The interviewer responded with an interested: "It is?". He's such a pro.
But then Reynolds decides to come clean (JKS!) and tell the world that he hasn't named his kid after a vegetable (hey, we've seen Blake's website. It could happen).
But no.
So there you have it. It's not Pumpkin. It's James. Finally, from the mouth of an historically unreliable source, the child's name is James.
But let's face it, that kid is going to be so remarkably good looking that even with a name like Butternut Summersquash, the world was always going to be kind.
If you want to hear the worlds come out of Reynold's mouth, you can watch the clip here:
Previously, Mamamia wrote…..
Blake Lively and Ryan Reynolds' baby name has finally been revealed.
After a false rumour that their wee little girl's name was Violet, the real moniker given to bub has been announced by ENews — and it is about as far from Violet as you could get.
Rumours the little girl, born in December, was called Violet were dismissed by 38-year-old Reynolds in an interview with USA Today. He said "No, that's not the name. I don't want to get into that but I don't know where that came from."
But it now looks like "baby's" real name has been revealed.
And it's James.
Yes, James. A suitable fit for mum Blake's also very non-gender specific name.
Congratulations to the happy family.