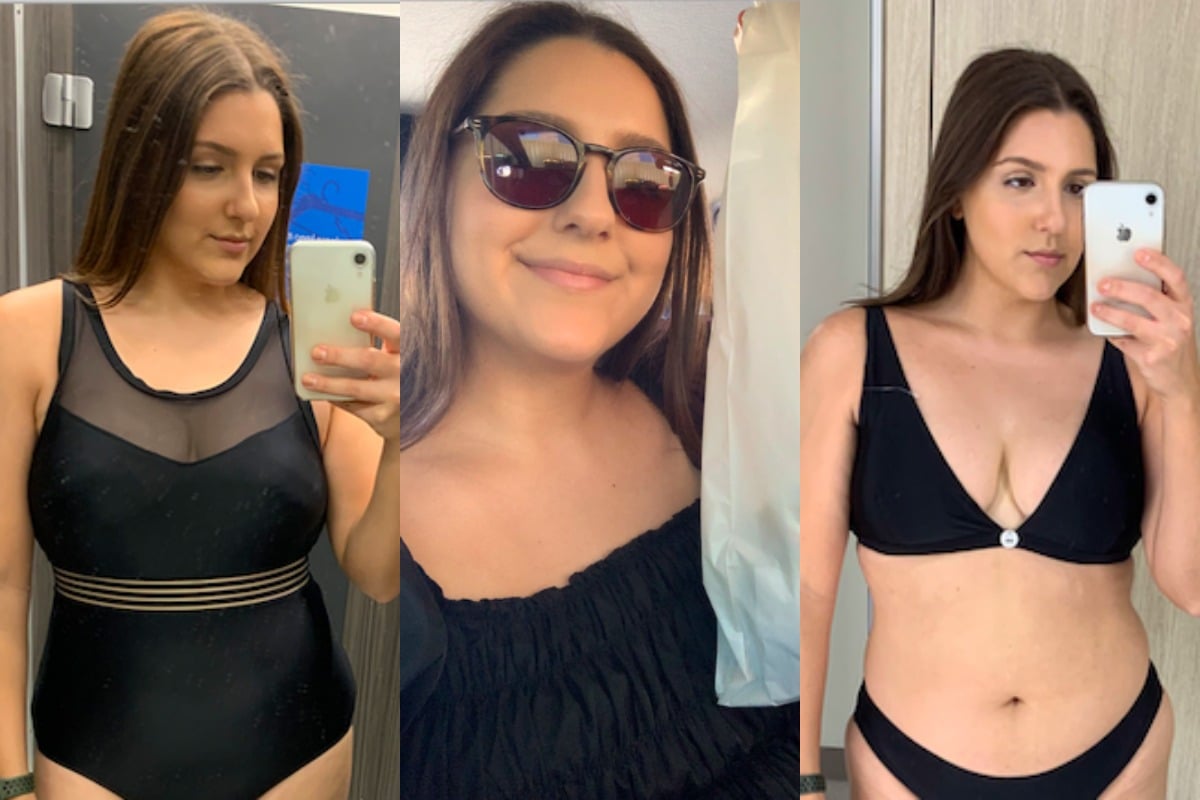 I'm just an average young woman really; I'm not overly tall or short, I'm a size 14-16 with size DD cup, and I have the "you look so familiar" face.
For someone who fits comfortably in the average, I wondered how easy it would be to find a pair of black swimmers to wear on the beach this summer. Considering lots of Aussie women are around my size, it shouldn't be that hard to find a good fit…right?
Wrong.
I decided to head to my local shopping centre and check out some of the places that stock a decent size range. One thing I don't enjoy is having to spend hours getting dressed and undressed in tiny change rooms while sweating it out like Kramer in the sauna in that Seinfeld episode.
For the sake of my search, I stuck to trying on size 14 bathers the whole time to see how vast the difference was between stores. Behold, my findings.
Surf Dive N' Ski.
My journey began at Surf, Dive N' Ski; you'd hope a shop based on water itself would have a range of sizes to suit ALL beach bodies, but alas, they only stock up to 14.
In their Seafolly bikini my boobs were about to concave on me it was so tight. Also what is this one piece low-back trend? Do people want to see my crack? My ass is already on display as it is.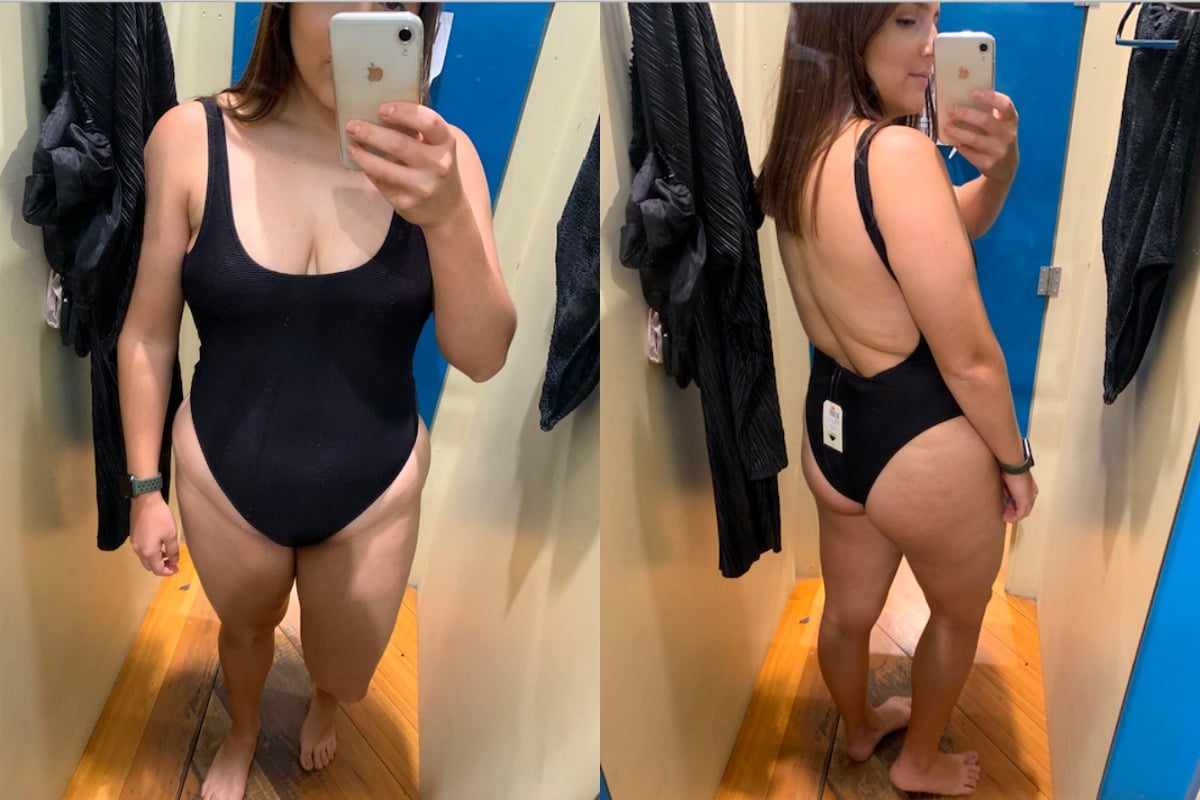 Cost: $$$
Variety: Not much for 14+
Fit: Small
Bra's N' Things.
Next was Bras N' Things. I felt confident going in as I knew their swimwear would reflect their accuracy in the bra department, but why does everything have push up in it?
Their range was vast in colour and style and I like that I was approached right away by staff.