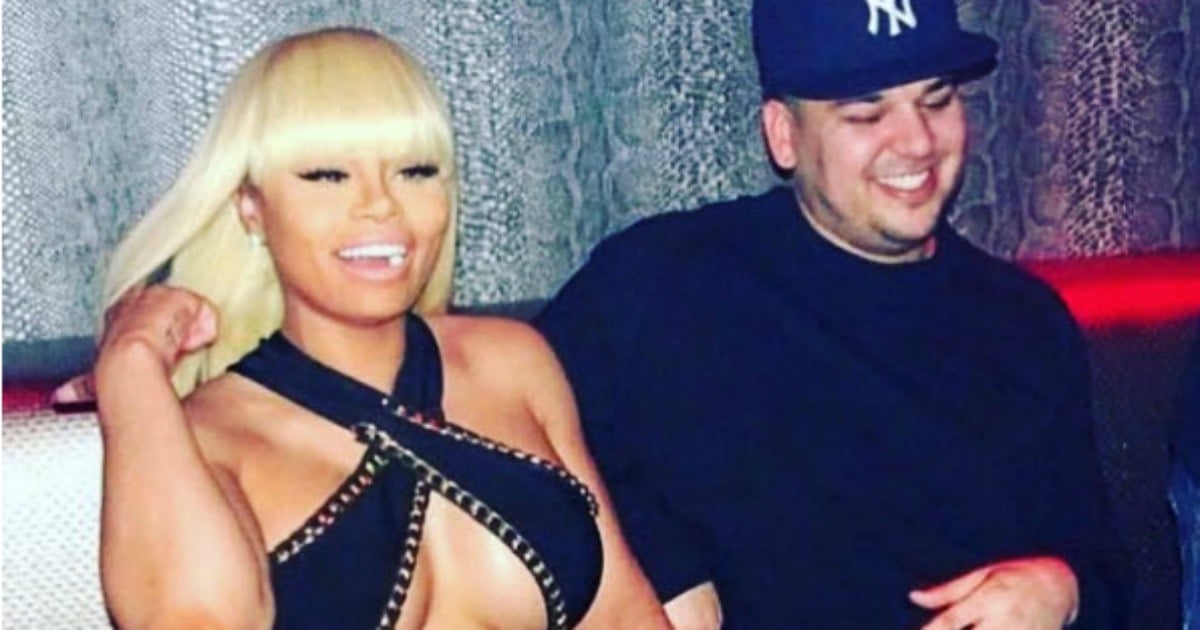 Like many soon-to-be-married women, Rob Kardashian's fiancée Black Chyna can't wait to take her hubby's name. So much so, in fact, that she's already filed for the right to profit from it.
The 27-year-old model and business owner, whose real name is Angela Renee White, has lodged an application with the US Patent and Trademark Office that would allow her to legally leverage the Kardashian name, reports TMZ.
If approved, she will be permitted to use 'Angela Renee Kardashian' for the purposes of "entertainment services" including television and movie appearances, personal appearances and party hosting.
TMZ's revelation comes just days after Blac Chyna and Rob announced their pregnancy, one month on from their surprise engagement.
The move, which could take months to be given the green light, could pave the way for Blac Chyna and Rob to seek their own deals, separate from Keeping up with the Kardashians.
In fact, TMZ  reports that the pair are already fielding seven-figure offers for a reality show about their new little family.
The relationship between Chyna and the Kardashian family has become strained ever since the pair announced their impending nuptials.
No member of the reality TV family has officially commented on the engagement, and the season 12 trailer suggests that Rob's announcement to his sisters went down like a lead balloon.
Chyna has even claimed that news of her pregnancy was prematurely leaked to the media by a publicity-hungry Kardashian.
The mum-to-be had reportedly planned to reveal her bump to the world on Mothers' Day, but was forced to respond to rumours last Friday.
"Her moment was stolen," Chyna's rep told The Daily Mail.
Well, at least she's tight with Kylie, right?