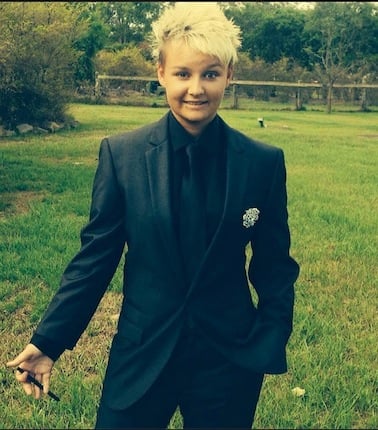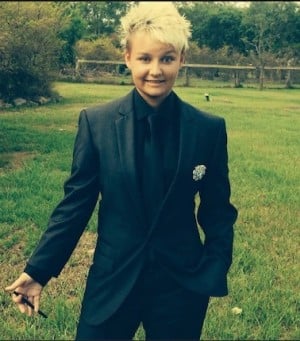 This is Kai Bogert and his parents' love for him is boundless.
His parents' support of him is unwavering.
And his parents' actions are something the world should sit up and take notice of.
Earlier this week Kai told his mum and dad, Yolanda Bogert and Guy Kershaw that he no longer wanted to live as a female.
19-year old Kai from Jimboomba in QLD had been born Elizabeth Anne.
His parents' reaction could have gone many ways.
What Kai never expected was this overwhelming display of support.
His mum, Yolanda took out a birth announcement "retraction" in The Courier Mail.
Cause back in 1995 she made a mistake. Obviously.
For her it was a no brainer to support her son.
The announcement said:
"In 1995 we announced the arrival of our sprogget Elizabeth Anne as a daughter. Oops our bad. We would like to present our wonderful son – Kai Bogert."
"Loving you is the easiest thing in the world. Tidy your room."