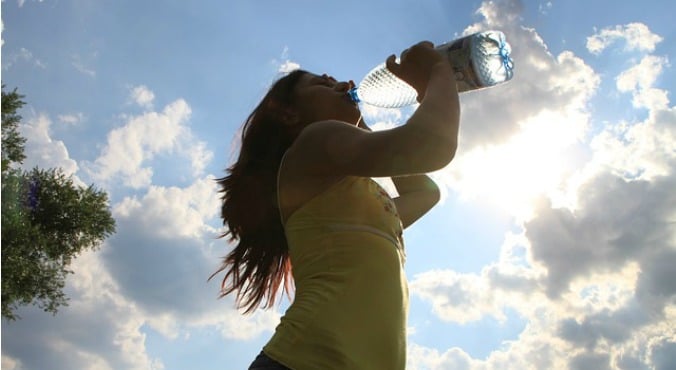 Image: Thinkstock
Coconut water,  you've had your moment.
We have all enjoyed the rise in popularity of coconut water over recent years. Because really, what's not to love about sipping on something that reminds you of a tropical island, and has hidden heath benefits.
But, apparently it might be time for good old coconut water to step down and make room for the new health drink craze about to take over.
We'd like to introduce you to birch water. All the cool kids are drinking it.
So what is birch water, I hear you say? Well, I'm glad you asked because otherwise me writing this article would be kinda pointless.
According to Yahoo UK:
Traditionally drunk as a healing tonic in eastern European countries, in recent years the watery sap from inside birch trees has emerged as a new healthy living super-drink called Birch Tree Juice.

Since then, birch tree harvesting has been refined to an exact science to make sure the product is as nutritious as possible. The sap is collected in spring, when mineral and micronutrient levels in the trees are at their highest, meaning you're left with a drink that ticks pretty much every nutrient box there is.
Simply put, birch water comes from a tree. A birch tree.
The birch water itself is removed by tapping into the tree and draining the liquid running down the centre of the trunk.