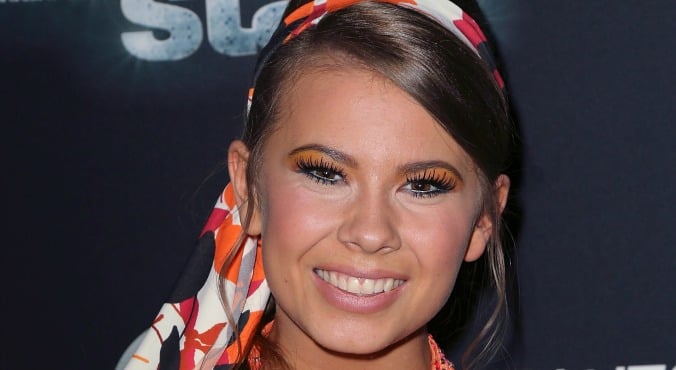 Image via Getty.
It seems like just yesterday Bindi Irwin was a seven-year-old girl forever clad in khakis and surrounded by wild animal friends that most of us would run very, very fast from.
But now the daughter of the late Crocodile hunter Steve Irwin is all grown up and dating. And she has some relationship wisdom to impart. Move on over, Oprah.
The 17 year old made her first public appearance with Florida-based boyfriend, professional wakeboarder Chandler Powell, at the taping of Dancing With The Stars, which Irwin is currently competing on. And she shared her secret to making their long distance relationship work.