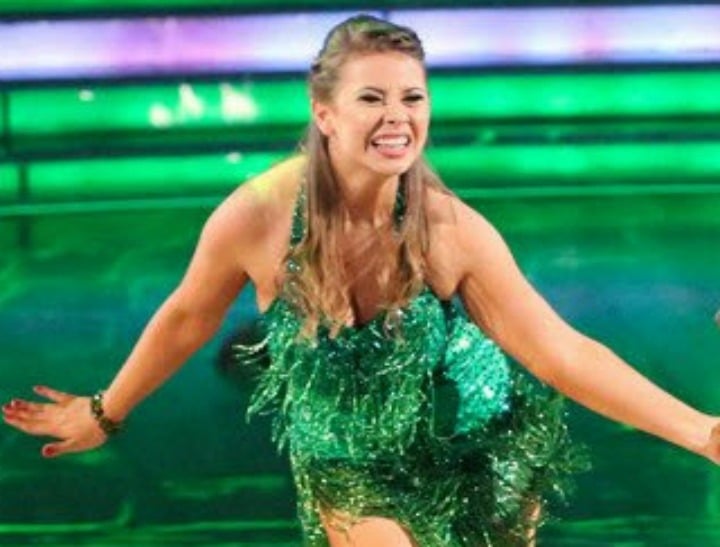 It seems our Tall Poppy Syndrome may just be contagious.
A 17-year-old dancing Aussie is at the centre of Windgate – the latest crisis to grip America.
Yep, the US has gone wild over whether the crowned queen of Dancing With The Stars, Bindi Irwin, 'farted with excitement' on live TV after a gassy-sounding noise was picked up by the microphones when she hugged her dance partner, Derek Hough, after surviving elimination on a recent show.
Though the noise isn't all that suspect – it definitely sounds more like a technical error than flatulence – the unfortunate fact that the dance champ's name made great headline fodder like, 'Windy Bindi' or 'Windy Irwin', probably just fanned the flames.
Fart or flap? You be the judge…
The teenage Wildlife Warrior was questioned by gossip site TMZ over the weekend whether the noise was her just letting one rip.
"No," she insisted.
"That was the mic, actually. If a mic could actually pick that kind of thing up, that's an extraordinary mic.