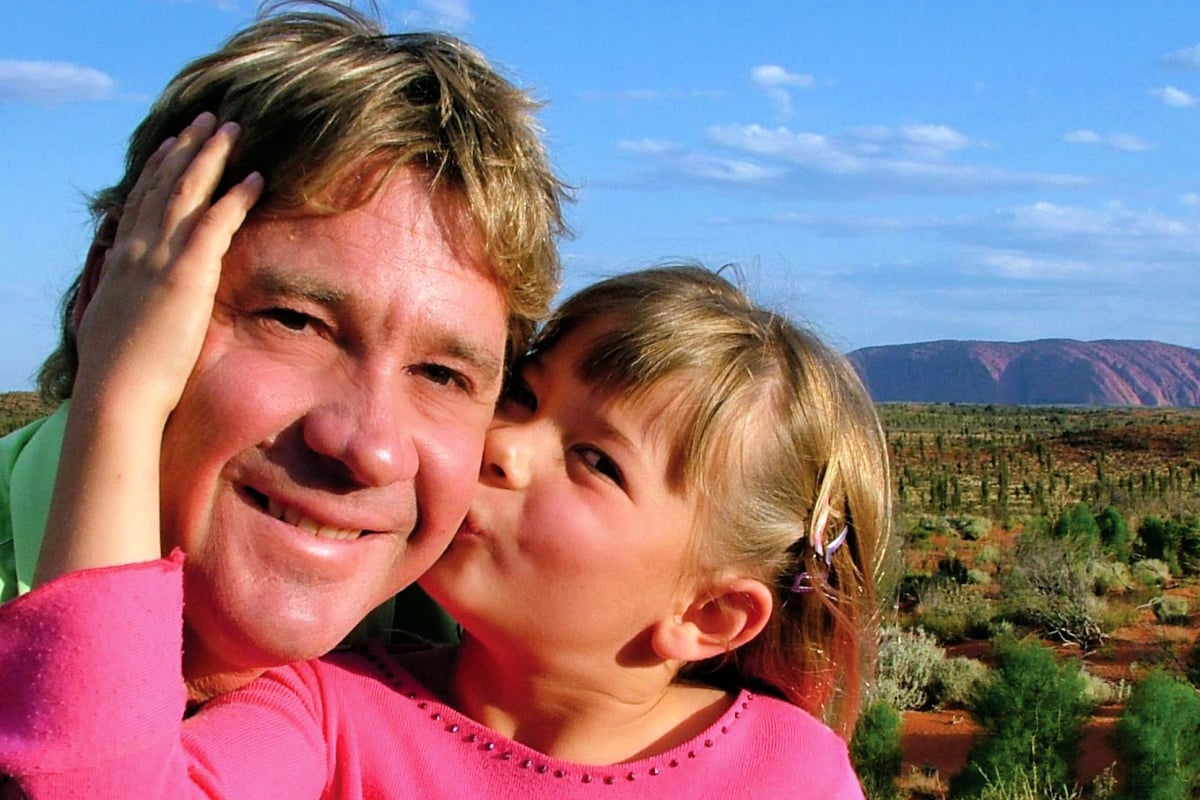 It's been nearly 13 years since Bindi Irwin lost her dad, Steve Irwin.
The 21-year-old was just eight when her father, the iconic TV presenter and wildlife conservationist, was struck through the heart by a stingray barb filming a TV show in 2006.
Australians grieved with the Irwins and watched as Bindi spoke at her father's funeral, her then-two year-old brother Bob on his mother Terri Irwin's lap.
Terri Irwin spoke of the moment she learnt of Steve's death with Anh Doh below. Post continues after video.
In an exclusive interview with Stellar magazine, Bindi has spoken about the moments in which she misses her dad the most.
"Some days you feel the grief more than others," the actress, media personality and conservationists told the publication.
"What gets to me are those moments when I'd love him to be here to share what we're doing. It could be when my brother is receiving an accolade for his photography, or it might be at the end of the day when we're having dinner and laughing. I'll think: 'I wish Dad was here for this.' But he's just not there."