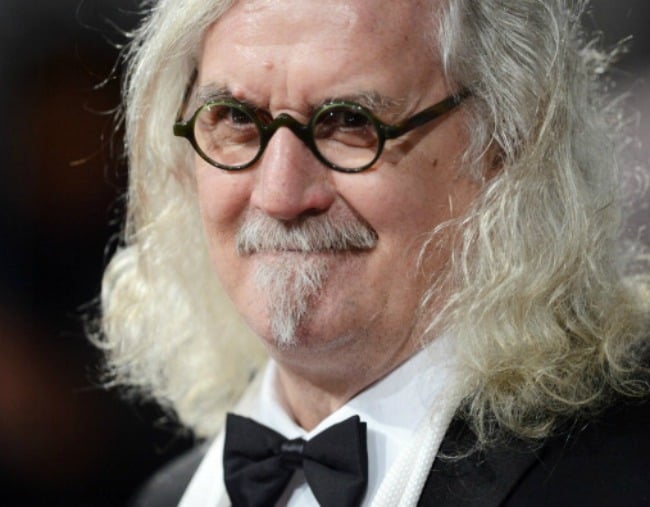 Sir Michael Parkinson and Sir Billy Connolly have been friends for decades.
The veteran TV presenter has hosted the comedian on his talk show several times over the span of their friendship.
But when they recently saw each other, Connolly didn't recognise his old friend.
"The sadness of Billy now is that wonderful brain is dulled," Parkinson said on British lifestyle show Saturday Morning with James Martin. 
"I saw him recently, he's now living in America, and it was very sad because I was presenting him with a prize at an award ceremony."
Parkinson said their encounter was a bit stunted, because he wasn't sure whether Connolly recognised him.
"We had an awkward dinner together because I wasn't quite sure if he knew who I was or not.
"But we were walking out after the presentation to go down and have our picture taken and he turned to me and put his hands on my shoulders.
"He said to me, 'How long have we known each other?'".
The 83-year-old said that was a tough moment.
"To know someone as long as I knew and loved Billy, it was an awful thing to contemplate, that that had been taken from him."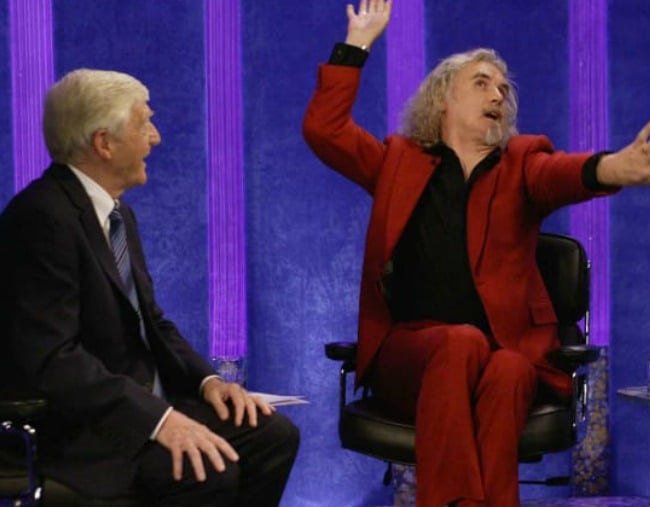 Connolly, 75, was diagnosed with Parkinson's disease after undergoing surgery for prostate cancer.
He went public with the news in 2013.
According to Parkinson's Australia, there is currently no cure for the long term degenerative disorder.
Parkinson affects the brain and common symptoms include involuntary shaking, slow movements and stiff muscles. People with Parkinson's will also suffer from memory loss and balance issues.
In 2017, Connolly was knighted for his work as a comedian and his recent efforts to raise awareness about Parkinson's Disease.
"When I'm in front of people and performing, I don't give it much attention," he said at the time.
"And I perform despite it. That's why I put on the song A Whole Lot of Shakin' Goin' On — just to stick two fingers up to it.
"There's a whole lot of shaking going on. It's kind of weird, this instability," he said.
"The only time it stops is when I'm in bed and then I can't roll over. I'm like a big log.
"It's the first thing I think about in the morning because getting out of bed is quite hard."
Despite this, the comedian doesn't want to be the "poster boy for Parkinson's".
"Some people go on the internet and research it and they email me and say 'I have discovered this about Parkinson's'. I'm 'f--- off, talk about something else'," he told the Mirror in 2017.