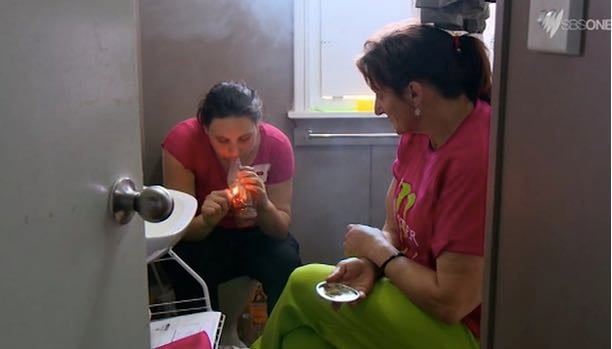 Hell no. That is not what a 'good mother' looks like.
Billie Jo, 21, is a drug addict.
Pregnant with her third child – the first two were taken into care – she is sitting on the toilet pulling back hard on a bong.
Her mother, Carlene, also a drug addict, perches next to her in the bathroom on the edge of the bath, lighting the cone for her. Looking on from the hall is the father of Billie Jo's unborn child. Bob, 47, has been a heroin addict for 30 years and he's now added ice addiction into the mix.
His face looks like it's caving in and so does Carlene's. 'Ravaged by drugs' doesn't even begin to describe it.