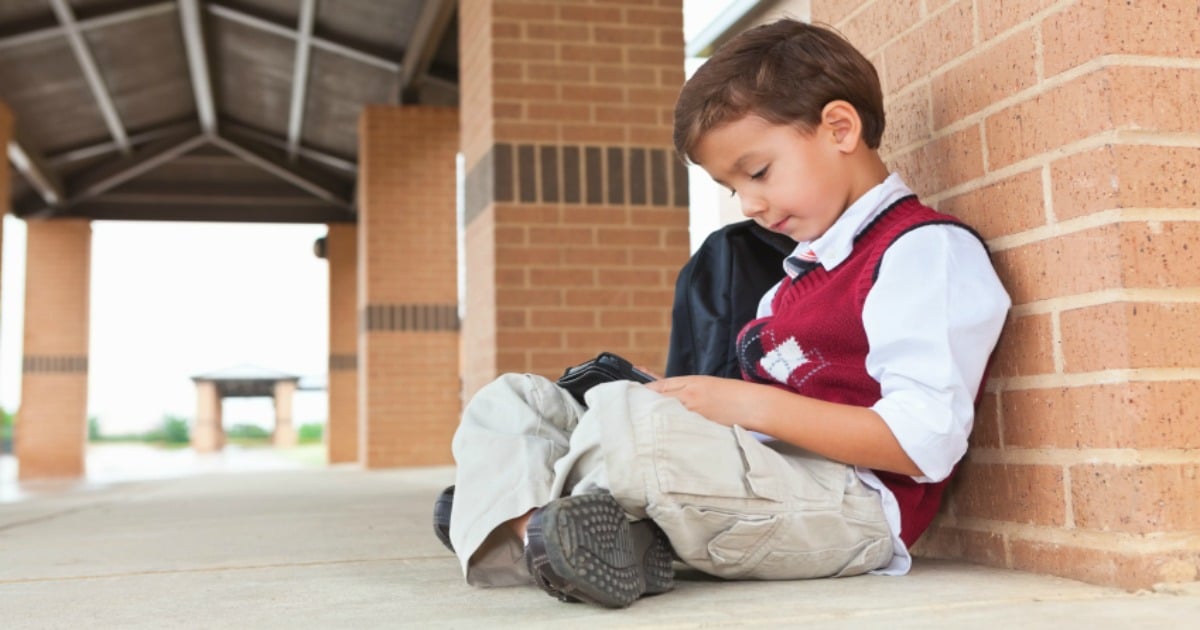 We've rounded up all the latest news from Australia and around the world – so you don't have to go searching.
1. Bill Shorten's plan to tackle childcare and outside school care waiting lists.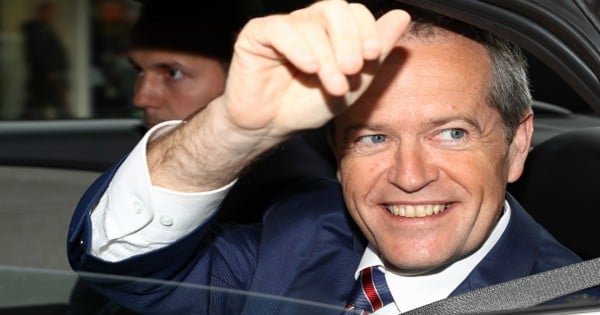 Bill Shorten to announce Labor would invest $100 million into high-demand areas. Via Getty.
Labor has announced further plans to tackle the child care crisis saying the current arrangements limit work options for parents.
With long waiting lists for outside school care and early education driving up costs many low and middle income families are locked out out of high demand areas.
Labor will announce childcare resources would be redirected to high demand areas under a Shorten government in a bid to reduce waiting times for working parents struggling to find a place for their children and 1200 new after-school care services will be established under a $160 million package.
Labor would invest $100 million into high-demand areas, which it claims would allow expansion of around 300 services to provide more places, with priority given to not-for-profit services and those providing for disadvantaged children.
And a further $63.2 million over three years would be provided in grants of up to $50,000 to expand Outside School Hours Care in areas of high demand or where it is unavailable.
Currently 60,000 Australian families require additional Outside School Hours Care and nearly half of these parents have needed to make alternative work arrangements because they can't access care.
Yesterday Labor announced their new $3 billion childcare package — which aims to raise the $7500 rebate to $10,000 promising parents fee relief 18 months earlier than the Coalition, which used the May budget to postpone its childcare reforms until July 2018.
But Education Minister Simon Birmingham said the Labor strategy would see childcare fees spike by 12 per cent.
2. News Poll shows two parties tied 50-50.
The latest poll in The Australian shows the two parties are tied 50-50 with the election still able to go either party's way.
Labor's lead has slipped slightly from the last four Newspolls that showed the opposition holding a narrow 51-49 lead over the government.
The Coalition's primary vote is at 40 per cent, Labor at 35 per cent while the Greens at 10 per cent.
The two-party-preferred vote sees the first improvement for the Coalition since April — from 49 per cent to 50 per cent.
The poll show that 15 per cent of voters intend to vote for minor and independent parties.
Malcolm Turnbull remains the Preferred Prime Minister, leading Bill Shorten 45 to 30.
3.  Shorten's language relegates mums to second place.
Meanwhile Bill Shorten's language used to describe childcare is leaving some women feeling a little put out.
In announcing his $3 billion childcare package yesterday, Mr Shorten said men relied on women to organise child care and that mums had "the second job in the family".
"Let's face it, men in Australia rely on the women in Australia to do the childcare and to organise childcare," he said.
"Where you've got mums working part-time or fulltime, it's the second job in the family, and frankly they're doing a lot of the unpaid work — they've got to try to work out the childcare bills."
Minister for Women Michaelia Cash said Mr Shorten's remarks proved "he is yesterday's man''.
"He is stuck in the past with all of his views, whether it be taxation policy, industrial relations policy and clearly now his attitudes ­towards women and their role in the home," she said.
4. East Coast gets a hammering with severe weather.
The East Coast of Australia has seen more than 500mm of rain across the weekend with many areas evacuated after flooding.
Sydney saw 150mm of rain while areas near Coffs Harbour saw over 400mm.
The Nepean Catchment had more than 500mm of rain.
With a king tide due late on Sunday evening, residents in low-lying parts of Sydney's south-west were ordered to evacuate.
Residents in parts of Chipping Norton, Milperra, Lansvale, Carramar, Picnic Point and Old Toongabbie were being evacuated reports The Sydney Morning Herald.
Waves as high as 13 metres were measured off the coast with beachfront homes at Collaroy losing about five metres of their front yards in the storms - one home lost an inground swimming pool that was in its front yard and was swept out to sea.
Sea walls put in place in the 1960s and 1970s emerged as the waves stripped the beach of sand Senior research associate Mitchell Harley of the University of NSW's Water Research Laboratory explained.
Weather conditions are expected to ease today with a mostly cloudy but dry day. Dry conditions are forecast for most of the week.
The East Coast low is moving south.
5. Perth bride killed near Bali.
A couple have been hit by tragedy after a bride was struck by a freak wave and swept out to sea while on their honeymoon in Bali.
Lestari Williams, 24, and her husband Brad were married in Perth in January last year but were in Bali for a second wedding and honeymoon.
They were on the beach on the Balinese island of Nusa Penida when they were hit by a freak wave.
The couple were among a group of five people who were swept out to sea. Mr Williams and two others made it back to the beach but his wife and her eight-year-old sister were swept away.
Mrs Williams body was washed up on another beach 24 hours later and there is still no sign of her sister.
Mr Williams' sister Kristal McGlew posted on Facebook the family had received a "huge amount of love and support."
"I just came back from the village and I feel so much better now knowing Brad's been looked after so well by Tari's family," she said.
"Tari is in the village too, which is comforting having her back home. She is now covered in flowers and roses as they were a love of hers. If you know Tari, you know she was kind, pure of heart, stubborn, a nurturer, smart, loved her husband, her family and all children."
Two waves that were about 10 metres high struck the trio.
6. Shark attack kills woman in WA.
A female diver has been killed at Mindarie in WA after being attacked by a shark.
WA Police's Inspector Danny Mulligan said the 60-year-old woman, who was mauled late on Sunday morning, had been with a male diver partner between One and Three-Mile Reefs.
"The boat the three fishermen were on was five-and-a-half metres long and they said the shark was longer than their boat," he said.
The woman's death comes just two days after Mandurah surfer Ben Gerring died from injuries he sustained in a shark attack last week.
7. Melbourne primary school considering extending hours to cater for working families.
A Melbourne primary school is looking at extending its hours by offering extra classes in languages, music and arts before and after school at no extra cost.
Clifton Hill Primary's principal told The Herald Sun the curriculum is already crowded and this may be a way of offering tuition to those families who want more.
"We just can't fit everything in at the moment," he said.
"One of the challenges in any school is the cluttered curriculum. There's not enough time to teach language as thoroughly as we'd like."
He said that teachers could be offered changes in their hours as a result.
"There's no reason why you couldn't, say, have a teacher start at, say, 10am and work through to 4.30pm," he said.
"It's a worthwhile pilot program to run.
"School would still start at 9am but for those students capable of longer hours, they could further develop their skills in creative arts and languages. Not all parents would want their children to do a longer day, and we wouldn't enforce it. We wouldn't want to enforce it."
8. Refugees to have own team at Rio Olympics.
The International Olympic Committee (IOC) has unveiled its first ever team of refugees which will have 10 members and 12 officials and will compete at the 2016 Rio de Janeiro Games under the Olympic flag.
The team includes five athletes from South Sudan, two from Syria, two from Democratic Republic of Congo and one from Ethiopia.
"These refugee athletes have no home, no team, no flag, no national anthem," IOC president Thomas Bach said"The invention of this refugee team is to give them a home in the Olympic village together with all the athletes around the world."
The athletes, six men and four women, will compete in the sports of swimming, judo and athletics.
They include swimmer Yusra Mardini from Syria who trains in Germany, South Sudanese middle distance runner Rose Nathike Lokonyen, living in a refugee camp in Kenya, and democratic Republic of Congo judoka Yolande Bukasa Mabika, training in Brazil.
"The Olympic anthem will be played in their honour, the Olympic flag will lead them into the stadium," Bach said.
9. Hot Dog girl inspires us all.
A lesson in individuality and sticking to your guns from a little American girl who refused to be a princess.
The little girl became an internet hero after she turned up to her dance class's Princess Day – a day encouraging all the students to turn up as their favourite Disney princess - dressed in a hot dog costume.
After photos of her inspiring outfit were posted online, #hotdogprincess soon started trending on Twitter.
Hot dog princess' Dad said on Twitter the outfit was all her idea.
Do you have a story to share with Mamamia? Email us [email protected]