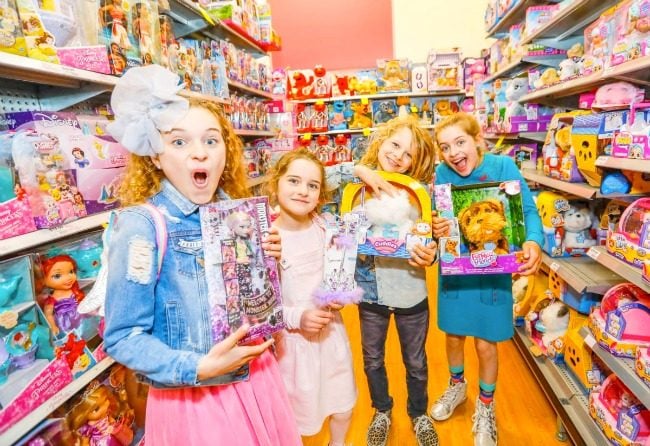 Most parents of school-aged kids have worked out that some great things happen in the lead up to school holidays.
The release of excellent family-friendly movies, and great holiday deals, are some. And toy sales are another – which are a saviour, as they help keep the kids entertained.
This week, BIG W launched it's June toy sale – and it's a big one. So big, in fact, it's being called the TOY MANIA sale: and it's on right now.
Last night, BIG W celebrated the sale with a midnight openings in 35 stores. Huge crowds flocked to BIG W stores around the country, their bargain-hunting radars and trolleys at the ready.
Shoppers were able to access more than 450 toys under $20, including huge discounts on some of the most popular toys such as LOL Pets ($10), Hot Wheels 50th Anniversary Vehicle ($12), Jurassic World Sound Dinosaurs ($18), Pomsies Pom Pom Pets ($20), Fingerlings ($12), the New Barbie Dream House at $199 (down from $249).
Earlier yesterday, at a more child-friendly hour, the 'Norris Nuts' (Aussie surfer Sabre Norris and her siblings Sockie, Biggy and Naz) attended the Rouse Hill store for the launch, and set the world record for the largest number of people in one place dancing The Floss.