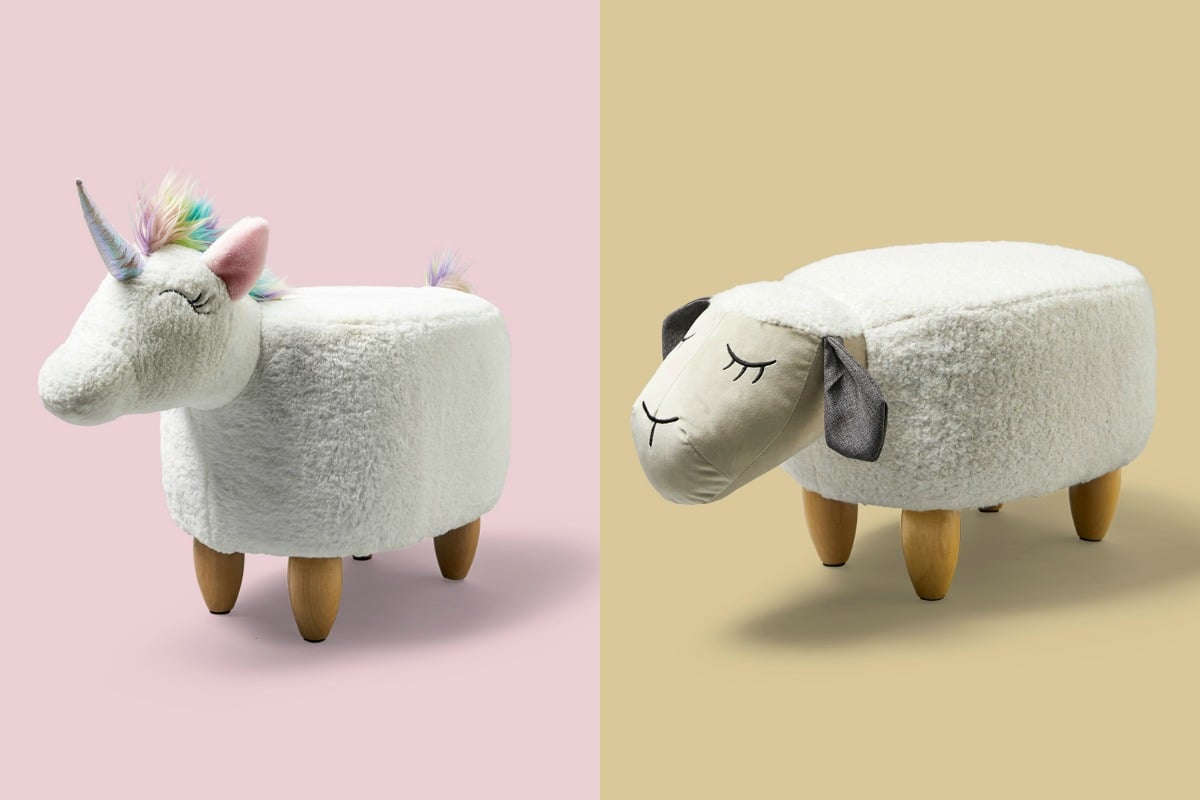 Winter has arrived and everything is suddenly very dreary.
It's raining all the time and it's always… dark.
But we have a solution – and it's one the kids will definitely get behind.
Introducing BIG W's adorable plush animal ottomans.
They are fluffy and bright and adorable – everything that winter is not.
In 2018, the department store released an elephant ottoman which sold out in just weeks.