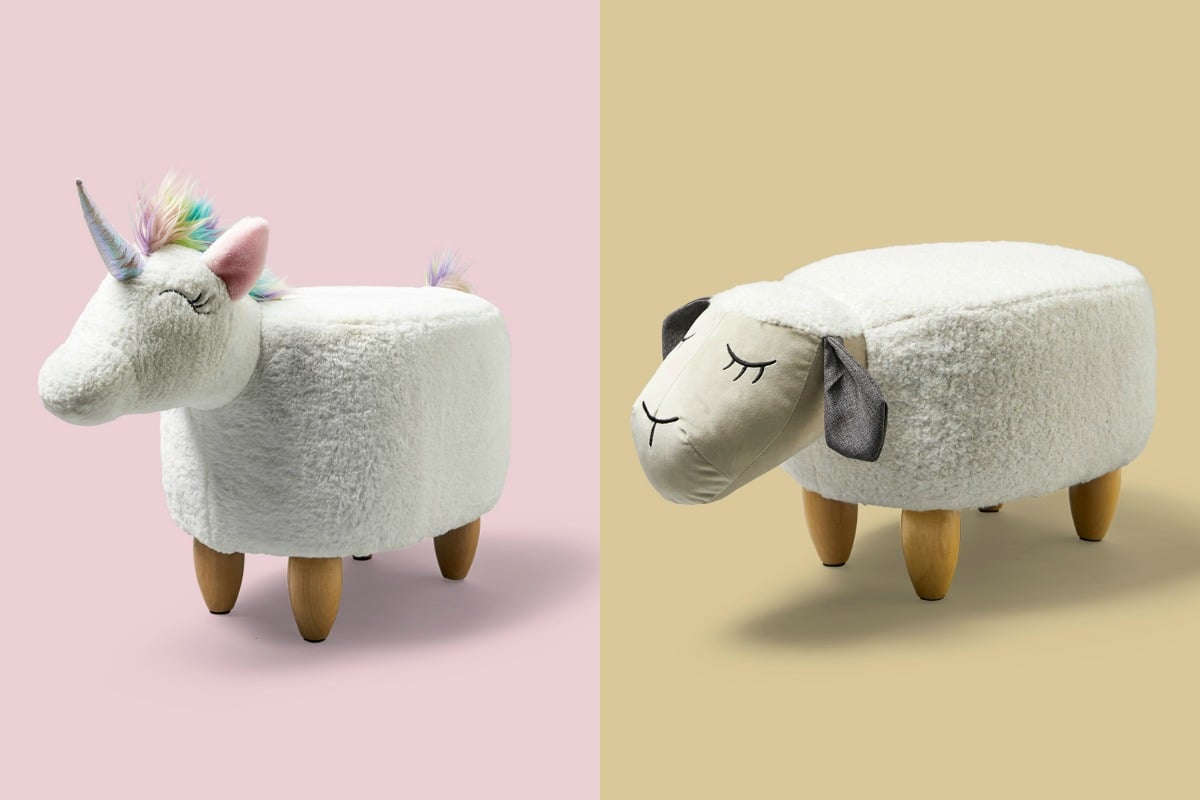 Looking for a last-minute Christmas present for one of the kids?
Well look no further – we've found the perfect gift that we're sure any kid will love.
Introducing Big W's adorable plush animal ottomans.
Earlier this year, the department store released an elephant ottoman which sold out in just weeks.
And now the incredibly popular elephant is finally back in stores with four more cute animal friends.
The ottoman now comes in five varieties – an elephant, a sheep, a pig, a unicorn and even a triceratops.
These are the things Australians NEVER say at Christmas. Post continues below…
At just $49 each, these adorable ottomans are the perfect gift for all the dinosaur and unicorn lovers out there.
Yep, I don't care if I'm an adult – I want one of these.
Monique Yallouris, Big W's Storage, Furniture and Decor manager, told Mamamia that parents wanting an ottoman under the Christmas tree this year need to act fast.
"Following the sell out success of the elephant earlier this year, we asked our customers which animal they'd like to see next," Monique said.
"The dinosaur, unicorn, sheep and pig came out on top and are already proving popular choices and selling fast in the lead up to Christmas," she continued.
"The extended range, designed in-house, feature cosy and comfortable fabrics and finished and will enhance any child's bedroom or playroom."
Here's the full range of ottomans up for grabs: