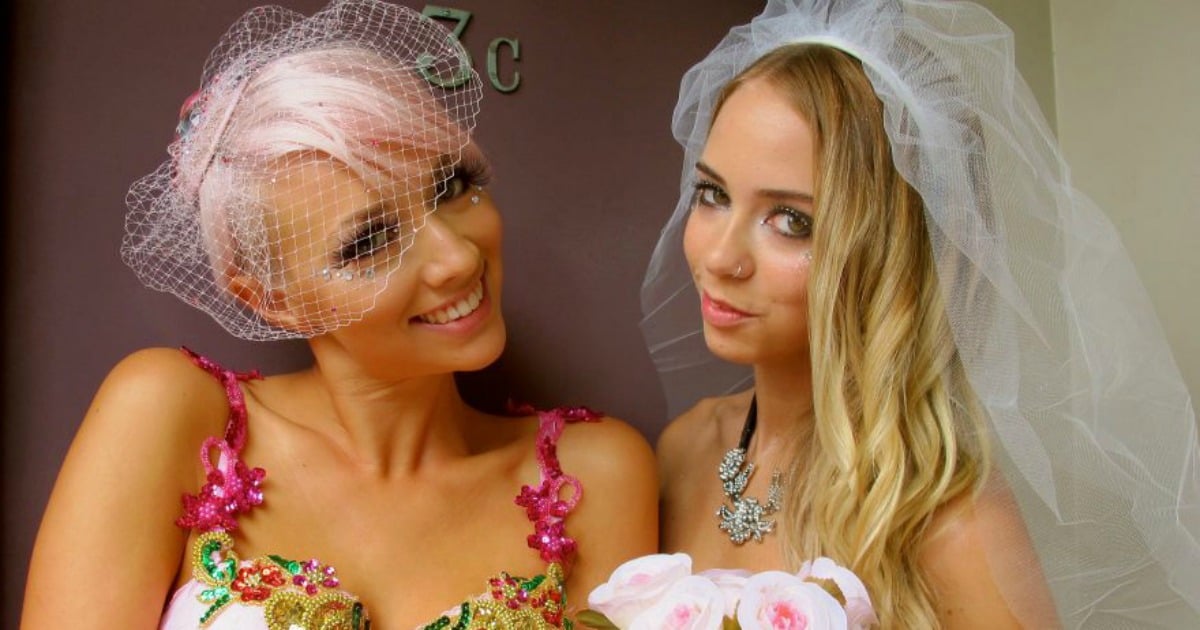 I've known Big Brother's Tully Smyth for close on seven years.
We've both managed to grow out of bad haircuts, braces, and totally tragic fashion choices over the years. It was therefore a strange sensation to watch Tully – and her love life – become fodder for national conversation after her stint in the 2013 Big Brother house.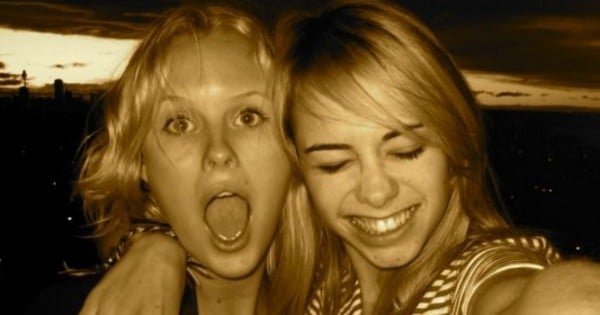 To me, Tully's sexual orientation was never a topic of consideration. Tully was always just Tully: bright, loud, beautiful and hilarious. But with the 2016 Mardi Gras on Saturday, I thought of my pal and her rise to fame as one of Australia's best known lesbians.
Tully first attended the parade in her late teens with her first ever girlfriend, and all these years later, I can now appreciate how brave that was.
In the years since, Tully has been a stalwart supporter of the annual march, boasting some of the most lavish costumes and fabulously over-the-top GiRLTHING floats. I sat down to talk with Tully about her favourite memories, and what the Mardi Gras means to her.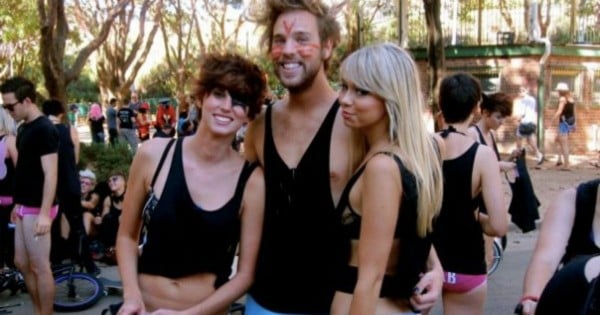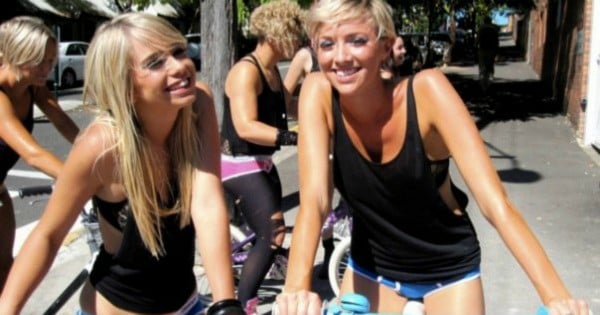 MM: Hi Tully, thanks for chatting with us. Let's start from the beginning – when was your first Mardi Gras?
TS: My first Mardi Gras was in 2008. I remember this well as it also marks the anniversary of the first time I was forced to pop a squat and pee in public. (It was such a momentous occasion for someone who usually prefers their bathrooms marble; my girlfriend at the time decided to photograph it.)
I hadn't exactly come out yet – in fact, I never really "came out" – but I'd been seeing Stef for a while and she had been the one to convince me to go check the parade out.
MM: Wow, that's brave. Were you dressed up? Or trying to blend into the crowd?
TS: Looking back now, I'd dressed rather conservatively. Jeans, some weird crochet top and a grey cardigan. Where did I think I was going? Tea with grandma?
I did however have my "you don't know me" tongue ring which I used to think made people think there was this other dark, mysterious side to me (there wasn't!).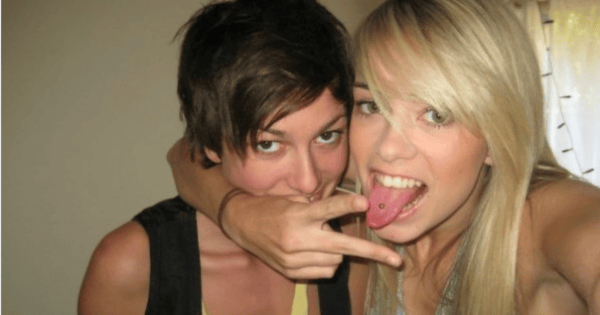 MM. How did you feel?
TS: I remember feeling shy…hiding behind my girlfriend, holding her hand as we made our way through the crowds. I remember being blown away by the vibe, the amount of people out in the street supporting the gays and lesbians. I also remember being gobsmacked by the floats and the brave people on top of them.
I was a new gay, a "baby dyke", and I still wasn't 100% comfortable with who I was. All I knew was that I loved my girlfriend more than I'd ever loved anybody before and if there were this many people around who were okay with that, then maybe it would all work out okay for me too.
MM: So brave! And an amazing experience to have in a new relationship. How many times have you marched in the parade since?
TS: I've been lucky enough to be a part of the GiRLTHING Mardi Gras float five times. There is always a general theme for the Mardi Gras festival and we try to pick a sub-theme that fits inside this, but mainly we just want to dress up with as many colours and props as possible.
I missed out on last year's parade because I was away in Bali which was slightly devastating.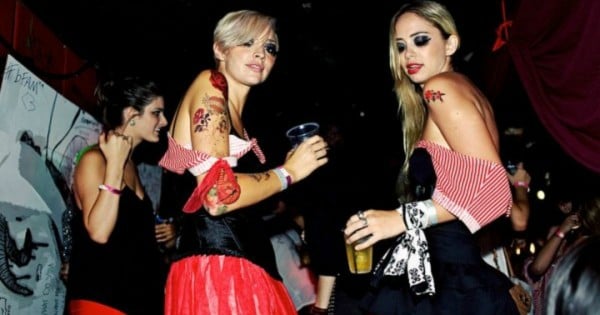 MM: What was your favourite float + costume?
TS: Picking a favourite theme or year is like picking a favourite child – it's almost impossible! Every year is so much fun and myself and all my friends, especially my best friend Katie, really go all out.
I think the 2012 parade was pretty special for me. It was my first Mardi Gras parade with my girlfriend Tahlia and we had the best time together. Plus, I got to wear (half) a wedding dress, veil included and that's been one of my dreams since I was a little girl – so that was awesome.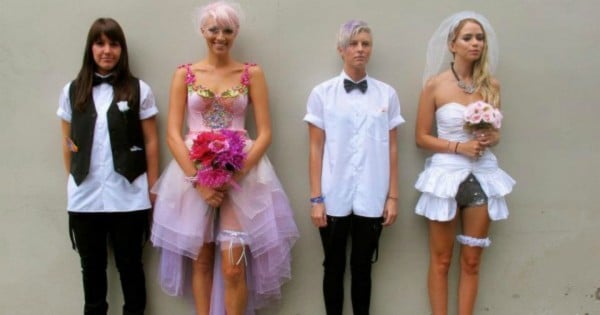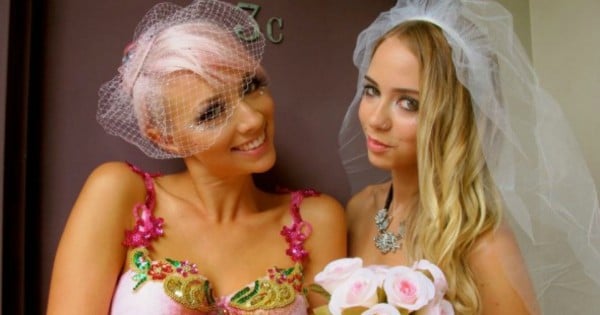 MM: I was terrified when I first took part in the parade. Were you scared to march in front of so many people? 
TS: My first parade was super daunting, absolutely. Again, I was still not "out" to the world so there were times where I thought "What if someone sees me on TV?", or "What if someone recognises me from the street?"
By the time the parade starts though, all your fears melt away when you realise you are surrounded by so, so much love. In fact, being a part of the parade, you probably couldn't find a more supportive crowd.
Remember Tully on Big Brother? Refresh your memory below…
(Post continues after video)
MM: What's your best memory of Mardi Gras? 
TS: I've had some of the biggest nights of my life at Mardi Gras, and the subsequent "Mardi Party" hosted by GiRLTHING. A lot of the memories aren't safe to print (and would give my father a heart attack) but one of the more special moments that spring to mind was again in 2012.
We were on our way to our marshaling area and passed a group of Christians who were all holding massive cardboard signs. Some of them said "Jesus loves you" whilst others said "I'm sorry for how the church has hated you in the past."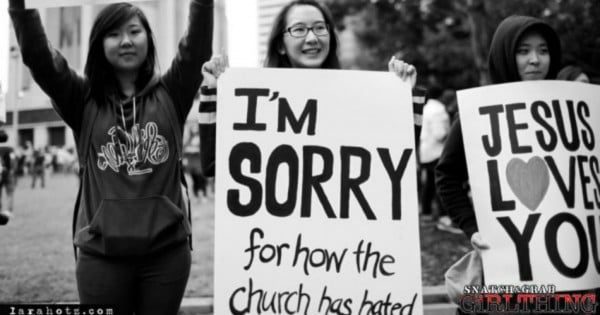 Even writing this now, it makes my eyes water.
I think a lot of gay and lesbians pretend to not care what Jesus thinks. Most of us claim to be atheists, myself included, because it makes the rejection easier…but it was nice to read something positive and loving from a religious group for once.
As we passed them I asked if I could have a hug and quickly found myself in a group hug with about 6 or 7 of them. That moment will always stay with me.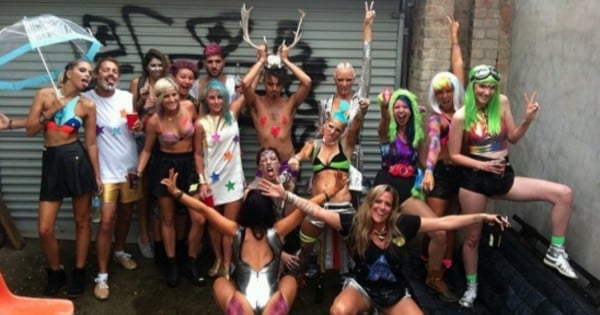 MM: That is amazing – the parade attracts support from the most surprising places. Why do you think Mardi Gras is so important to our young queer community?
That is such a huge, open ended question. I could write an entire piece on the importance of the Mardi Gras festival and especially the parade but when it all boils down, it's about acceptance. It's about feeling a part of something, a part of a community. It's about not feeling alone.
Mari Gras is about celebrating.
Celebrating who you are; gay, lesbian, bi-sexual, transsexual, intersex or even just curious. It's about celebrating love, friendship. It's about parents and friends of the queer community being able to get out there, chuck on a feather boa and some glitter and support their loved ones and friends. It's about raising awareness to the importance of equality.
But it's also just a big f*cking party! It's one day of the year where one of the busiest cities in the country shuts down and gets a little brighter, a little camper and lets be honest, a lot more glamorous. 
MM: Will you be travelling to Sydney for Mardi Gras this year?
TS: I won't be, no! I'm already experiencing extreme amounts of FOMO just reading all my friend's Facebook posts regarding costume ideas and dance rehearsals. If I could be there, I would – but it just hasn't worked out this year due to work commitments etc.
There will definitely be tears on the big day though. I'm so, so proud of my friends and the community in general. I'll be flying the rainbow flag down here in Melbourne for sure.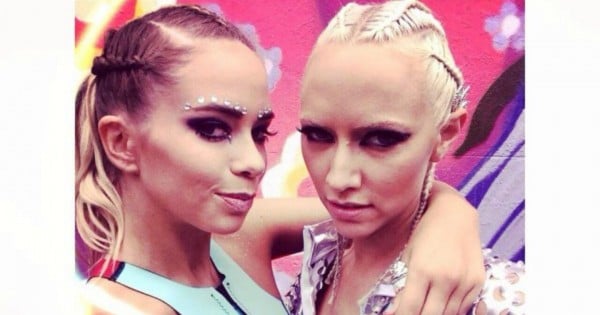 MM: If you were going to design a MG float, what would it be, and who would be on it?
TS: Look I'll be honest I'm a huge Katy Perry fan- we both share a love of themes and all-out kitsch so it'll probably resemble something out of a Katy Perry film clip.
And who would be on it? My Sydney girl gang. I've been hanging out with the same girls since 2009 and they mean the world to me. Mardi Gras wouldn't be the same without them and I couldn't imagine shaking my thing on a float with anyone else.
MM: I knew it would have to be Katy Perry! I guess I know the answer to this one too, but who would be your dream performer for the after party?
TS: Well obviously I'd have Katy Perry sing "I Kissed A Girl" before Macklemore burst on stage with Mary Lambert and delivered "Same Love".
To wrap things up, we'd have Lady Gaga deliver a jaw-dropping rendition of "Born This Way" whilst simultaneously changing costumes 7 times. Call me cliché but those are gay and lesbian anthems and they get me every goddamn time!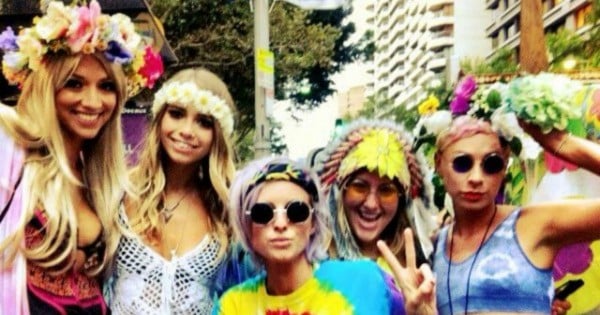 MM: Have your family and friends ever marched in the parade in support? 
TS: My family hasn't no, I'm the exhibitionist in the family so it's not really their thing but I've definitely had lots of friends come along to show their support.
In fact the GiRLTHING float is now so popular, the tickets sell out within minutes so it's definitely not just the gays who want to get down with glitter anymore!
You can keep up with Tully at her personal blog, Young Blood Social.