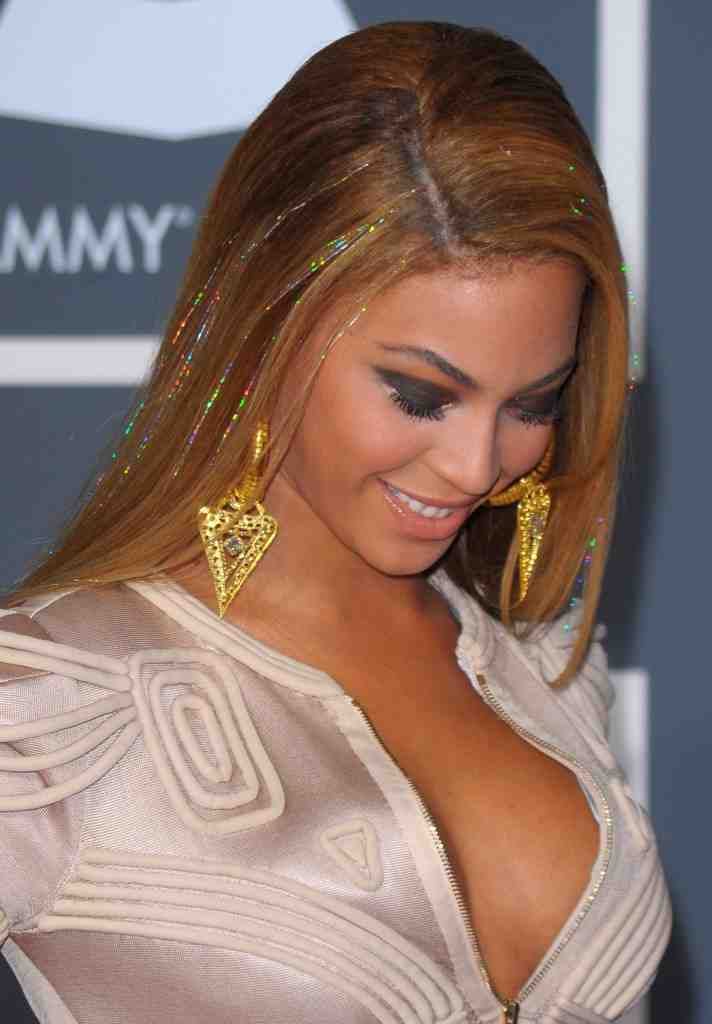 There are entire websites and endless Tumblr pages dedicated to animated GIFs of the singer flicking her hair at concerts.
And who could forget that time her hair got stuck in a fan on stage, and she kept right on singing 'Halo' while her clueless security attempted to free her weave.
Let's take a look at Beyoncé's hair evolution to see why Beyoncé is the undisputed Queen of, well, everything. Including hair.
Beyoncé debuted a straight, sleeker style for when she kicked off her solo career in 2003.
Just as an FYI, you should know that this post is sponsored by Dove. But all opinions expressed by the author are 100 per cent authentic and written in their own words.
As her solo career took off, so did the height of her hair. Here the "Survivor" singer rocked a half up half down bouffant hairstyle at the MTV Video Music Awards in 2003.
You know what I said about the bigger her career, the bigger her hair? Well, here's more proof. Here Bey is sporting a thick, blonde gaggle of curls at the 2004 MTV Video Music Awards in Miami. She was also 'Crazy in Love' at this point in time, so that might explain it?
Fast forward one celebrity fragrance, a movie and three years, and
Beyoncé
has gone back to her dark roots (and hair extensions) in 2007.
At the 2008 Grammys the 'Dreamgirls' star went back to blonde and experimented with a shorter style.
3 tips for achieving iconic hair like Beyonce:

1. Mix it up: from pixie cuts and bobs to luxurious weaves and hair extensions, Beyonce's style is never boring. Don't be afraid to play with dramatic styles yourself every now and again.

2. Beyonce's daring and ever-changing hairstyles work because she has the attitude and confidence to pull them off (and it doesn't hurt that she's gorgeous, I suppose). If you totally own your own style, you will always look polished.

3. All that styling and colouring can take its toll on your hair, though. To counteract damage and keep your tresses in tip-top shape, use a nourishing treatment like Dove Pure Care Dry Oils regularly.
No, that's not an optical illusion that is glitter in Beyoncé's hair. The singer pulled out the tinsel to celebrate the 2010 Grammy Awards.
Beyoncé looks radiant in this 2013 shot, sporting long, tousled, caramel locks.
Beyoncé briefly sent the internet into meltdown mode in 2013 when she uploaded a selfie showing off her new pixie crop. It was what we'd always expected underneath all those hair extensions and weaves, nevertheless the then 32-year-old proved she could still shock us.
Beyoncé then stepped out with her chin length, wavy bob.
But since nothing lasts long in the world of Beyoncé's hair closest. By August 2014 she was back to her trademark long, caramel curls.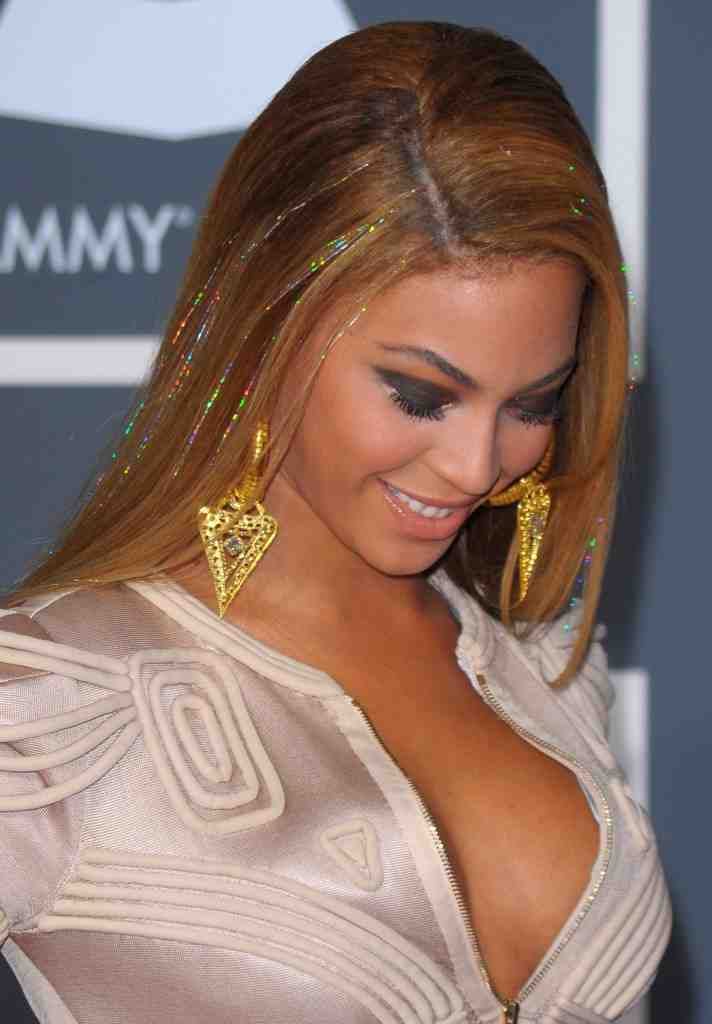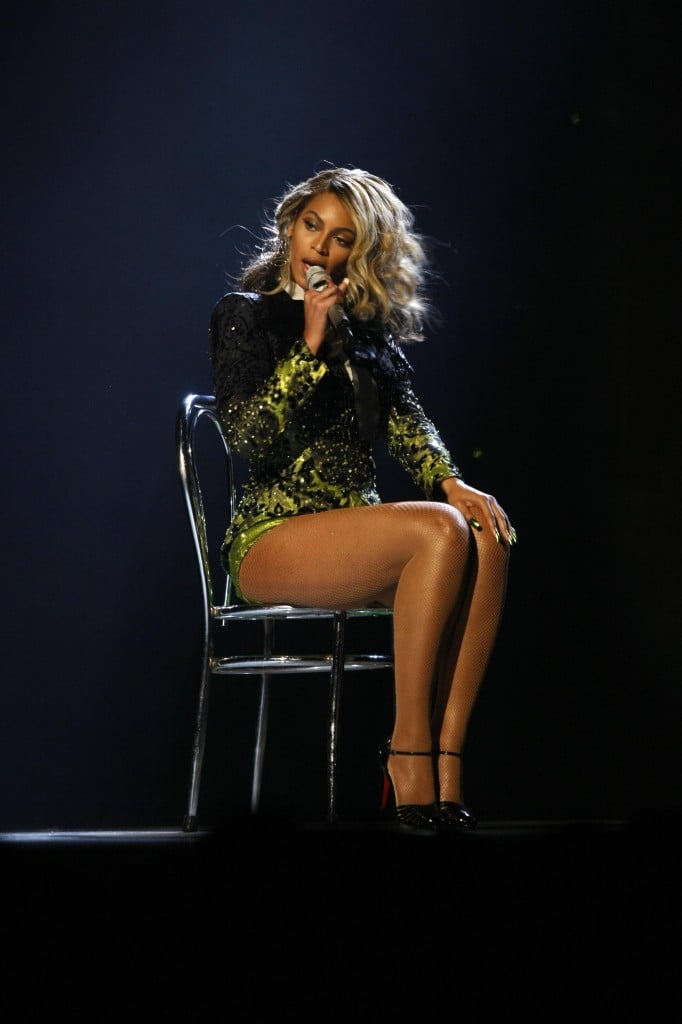 Tell us about your own best and worst hair moments in the comments.
Want your hair to look as fierce as Beyonce at all times? Get your hands on the newest innovation from DOVE, Pure Care Dry Oil. Created using a unique formulation that is scientifically proven to absorb quickly and deeply into the hair strands, nourishing each one internally, as well as nourishing the hair's surface to give it a shiny, silky texture without feeling greasy.

To feel the Dove Difference use in the following ways:

Pre-wash: Massage into the lengths and ends of your hair before shampooing and leave on for 30 minutes,
In-wash: Add 1 pump of oil to your conditioner, mask or leave-in treatment to boost its nourishing properties.
Post-wash: Apply 3-4 drops to damp hair to make it more manageable and to protect it from the stresses induced by blow-drying.