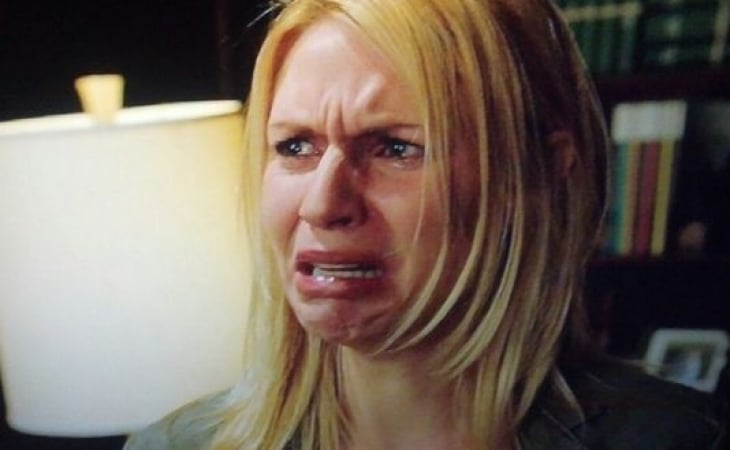 Image: Carrie Mathison AKA Claire Danes ugly crying in Homeland.
An ugly cry can strike anywhere at anytime: while watching any episode of Offspring ever, reading/watching The Fault in Our Stars, post-terrible haircut, or when you've had a really shitty day and someone is being nice to you FOR NO GOOD REASON.
For the Carrie Mathisons among us there is hope. Possibly not emotions wise, but for a cracking mascara that won't destroy our faces mid-meltdown.
Here goes, just try to get to the end without crying, ok?
1. Blinc Smudgeproof Mascara
Blinc is the original tubular mascara. In short, tubular mascara uses flexible polymer "tubes" to form around the lashes instead of the traditional oils and waxes used in regular mascara. Try it, and you'll never go back to traditional mascara again - I almost never bother with anything else now.
(Blinc also have a lash primer if you like a high maintenence beauty routine.)
Blinc Smudgeproof Mascara $38, available at Adore Beauty.
2. Bourjois Volume 1 Seconde Mascara