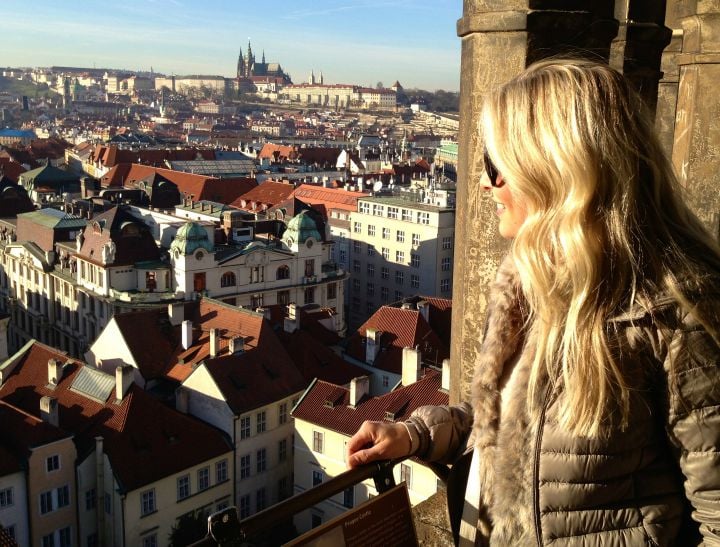 Prague is one sexy beast.
She's like the "supermodel" of European cities. She can't take a bad picture. Anytime. Day or night. From any angle. She's an absolute stunner!
Like Debrief Daily on Facebook. 
That being said, I can't imagine Prague being any more beautiful than she is in Winter. The architectural majesty provides a breathtaking backdrop to a city bursting with festive atmosphere during the colder months.
Where to stay.
For a killer location, try the boutique Hotel Jalta. With gorgeous views over Prague's buzzing Wenceslas Square, the rooms are small, but it's just a 5 minute (non-stiletto friendly) cobblestone street walk to all the famous sights.
What to see.
Throw on your walking shoes (and a warm coat), hit the streets and get lost in the romantic maze of medieval streets. Stay somewhere central and you'll easily be able to stroll to all the famous sights.
You can't miss Frank Gehry's iconic twisted "Dancing House" – the non-traditional design really stands out amongst Prague's famous Baroque and Gothic buildings. Unless you're an engineer or an architect, I guarantee you'll walk away wondering, "how did they build THAT?"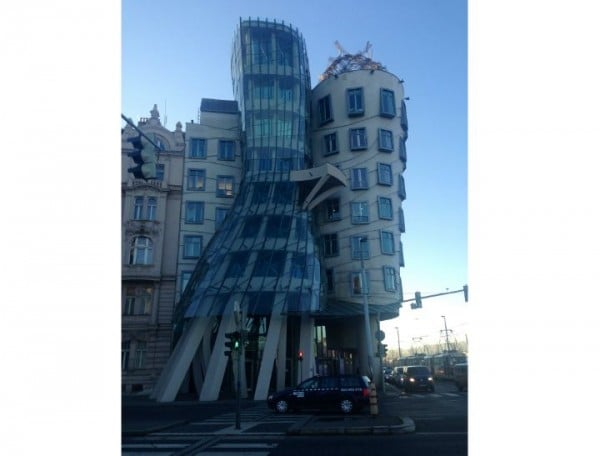 You're sure to stumble upon some of sculptor David Cerny's famous figures. His works can be seen all over Prague. I found the "Big Babies" on my morning walk. They're kinda creepy, but a guaranteed Instagram hit.
Linger in the Old Town Square and enjoy the spectacle when the medieval Astronomical Clock strikes the hour. It's a Prague must-do so you'll need to battle the crowds for this one.
While you're there, climb the clock tower to enjoy the most picturesque views of the city. I challenge you to take a bad picture from this vantage point!!