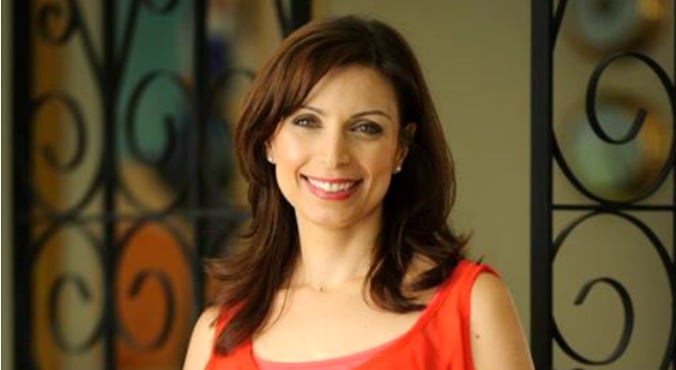 Image: Jo Abi (supplied)
It all began when my MAC NC-25 mineral compact foundation was held hostage by Australia Post. After discovering it two years ago I hadn't used anything else and would buy it online two at a time – one for my home makeup kit and one for my travel makeup bag that I carry in my handbag.
My foundation shortage had become quite desperate. I was at the point where I was trying to scrape it out of the very edges of the compact and I needed an urgent replacement. I prayed for my little package to arrive.
That's when I came home and saw the card in my letterbox informing me that my parcel was at my local post office and I could collect it there. I was pissed. It's like they wait around the corner and the second they see me leave for work they shove a card in my letterbox.
I was working full time and the post office opening hours seemed exactly in sync with my work hours. For a week I tried to pick that bloody package up until I cracked during my weekly late night grocery shopping and grabbed a Maybelline New York Super Stay Makeup in Nude.
I felt dirty.
The best supermarket beauty buys
I arrived home and applied it using the sponge from my compact and it glided on. It stayed. It hydrated. I was in heaven. I was still in love with my MAC; I was just having a bit of a naughty affair with Maybelline. I wasn't hurting anyone.
For me, foundation is the oracle, so once I found my preferred source it was just a matter of time before I started making all of my major and minor beauty purchases at the supermarket.
Now, each week when I grocery shop, I buy all my cosmetics and beauty products. My fancy concealer ran out so I bought Maybelline New York Instant Age Rewind in Medium.
I've always bought eye shadows and nail polishes from Coles and Woolies so I picked up Maybelline eye shadow in Chic Naturals, a Rimmel eye shadow in Smokey Brun and a Rimmel Lasting Finish By Kate lipstick in Rouge A Levres. I've never owned a better-smelling lipstick with such vivid colour. Basically, it's bright pink and exactly matches my Cutex Quick 'n Go Fuschia Fury.