"Just bring a bottle," is a phrase you'll hear a lot around the festive season. But if, like many of us, you find yourself staring blankly at the fridge in your local bottlo (already running 15 minutes late for Chrissy lunch), it can be helpful to know what to reach for.
So we asked Sydney sommelier Eduardo Fritis-Lamora to recommend five crowd-pleasing wines for Summer under $25. From the Aussie sparkling that's up there with the French stuff, to the $18 rosé you'll be ordering in bulk, these are his top bargain picks.
A by Arras Premium Cuvee NV
From $21.90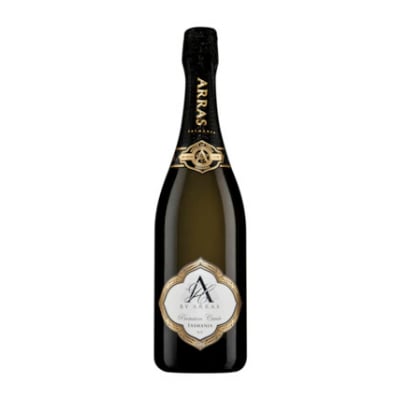 "Produced in northern Tassie by one of Australia's leading winemakers, this wine offers outstanding value for money. It's clean and fresh on the nose, but has wonderful complexity. As good as plenty of the French stuff."
Good with: Shellfish, richer seafood dishes.
Wine words: Bright, textural.
Find it: Dan Murphys, BWS.
Pikes Traditionale Riesling 2017
From $17.95