I am of the belief that good-smelling-things are one of life's greatest pleasures.
Clean sheets. A baby's neck. Rain on hot pavement. A black permanent marker. Petro… nevermind.
I could spend hours in the perfume section of a department store, and know immediately if I've jumped in a lift with someone wearing Chance by Chanel.
Recently, I came across a hand cream by Crabtree and Evelyn that is hands down one of the best things I have ever smelt.
It's called 'Lavender ultra moisturising hand therapy' and it will get you multiple hand-related compliments.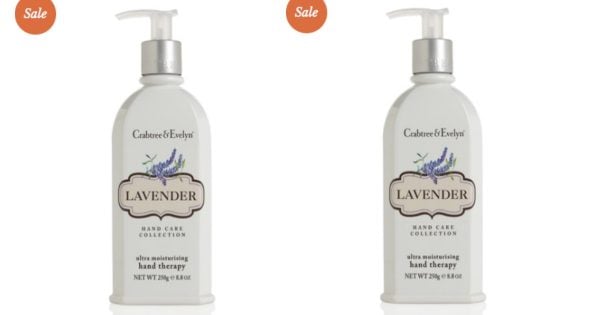 But there was just one problem.
It retails at $46. And given my status as a Person With Not A Lot of Money, I walked away from the hand cream with a tear falling from the corner of my left eye.