My favourite nights spent with my dad almost all look the same.
We're seated outside on the porch, he's puffing on a Dunhill Light, chasing each drag with a gulp of the scotch he's been swirling in his hands.
I'm seated cross-legged on a bench, too busy to care about his lungs or his liver. I'm too busy because I'm listening to him grapple with life's big questions, his nose sometimes flaring with excitement.
"Does God exist?" "Do we exercise free will or are we slaves to our genes?" "What is time, really?"
Inevitably, the conversation turns to relationships. The trials of monogamy.
My parents were heading towards divorce for a long time – since at least my early teenage years, but probably even earlier.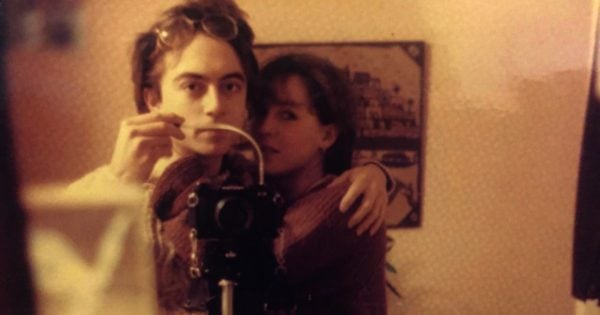 It just took them a long time to realise it, and to eventually come to the difficult conclusion that the best way forward was to cleave our little family-of-five in half.
That was eight years ago. They are only just going through official divorce proceedings now.
The slow-burning divorce gave both my parents time to reflect on what went wrong, which then morphs into advice I'm asked to apply to my own relationship. (Almost always late at night, after a lot of wine.)
But there's one particular nugget I've never been able to forget, and it came first from my dad.
Always look after your own happiness.
Yes. It's probably the least romantic relationship advice you'll ever hear. But it's crucial.
It's about each of you having your own interests. It's about self-care. It's about independence. It's about individual growth. It's about not relying wholly on one person to come home and bring your life joy, because in the long run, that can be a burden too heavy for someone to bear.