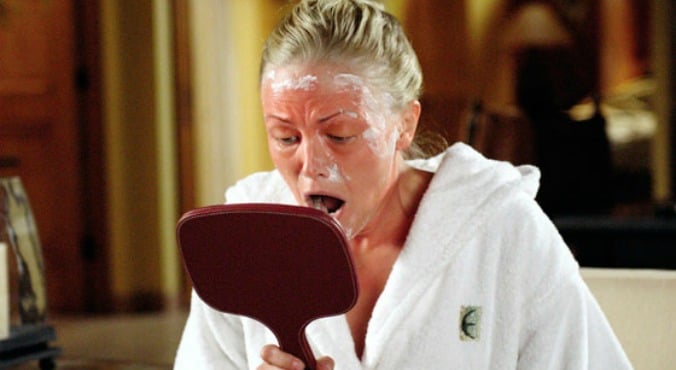 Image: The Heartbreak Kid.
You don't know regret until you suffer a sunburn that renders sleeping, showering and even wearing clothes eye-wateringly painful.
We've all been there. And we've all berated our Past Selves for being so bloody reckless while slathering chilled aloe vera across our scorched shoulders/back/face.
Sunburn can happen at any time of the year, but Aussies' love of lying on the beach in minimal clothing makes it a matter of 'when' rather than 'if' during summer.
The aftermath is physically agonising and prompts plenty of self-loathing — but we still don't have a magic pill to reverse the damage.
So what's the best course of action?
In answering that question, let's go back to basics. "Sunburn is damage to the skin from UVA and UVB rays and it actually causes the death of skin cells," explains Dr Natasha Cook, a dermatologist whose expertise includes skin cancer surveillance, diagnosis and management.
You don't need to be reclined on a beach for three hours in order for this damage to occur; it can happen in as little as five to 10 minutes. Dr Cook says this primarily comes down to your skin type — people with paler complexions tend to burn faster than those with darker complexions (and don't we know it).
Watch: A simple, classic white shirt will help protect your skin from the sun. (Post continues after video.)