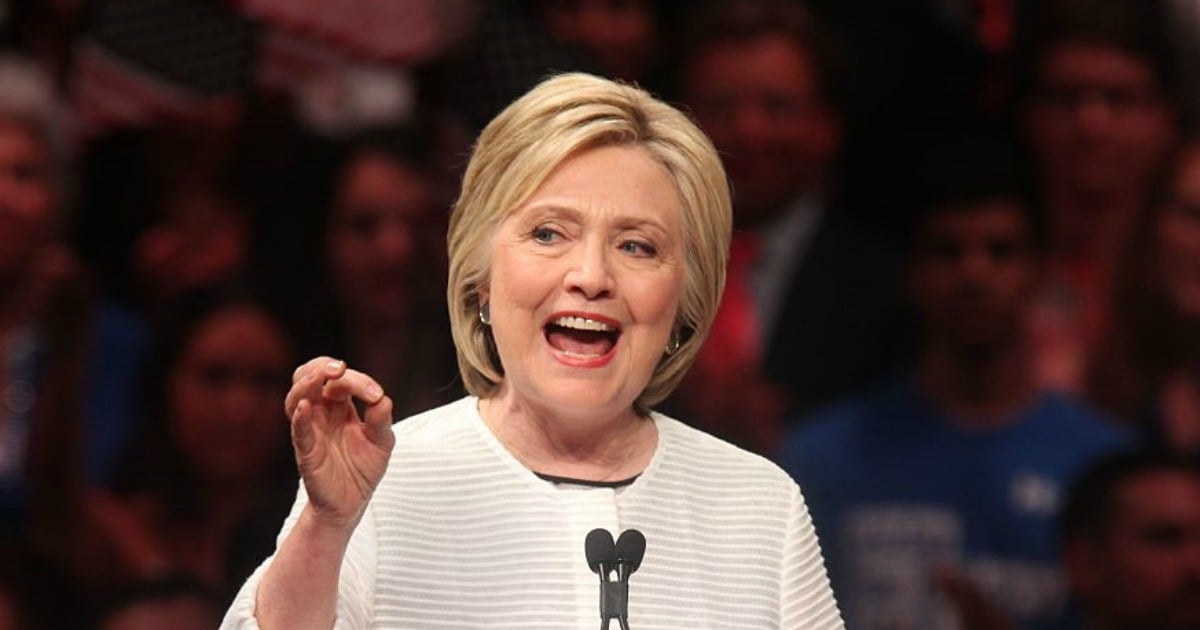 It has been an historic few days for Hillary Clinton and for the participation of women in American political life.
Hillary Clinton became, for the first time since the first US election in 1788, the first woman to be nominated by a major political party for the presidency.
Last Wednesday, an avid student and veteran participant in American government and politics said on ABC's The Drum, that Hillary Clinton was the most qualified person since Thomas Jefferson to be a candidate for President of the United States.
Two days later, President Obama, in endorsing Hillary Clinton to succeed him as the 45th president, said, "I don't think there has ever been someone so qualified to hold this office."
While it's always heartening to have the President channel your views, why is this so? Why is Hillary Clinton so especially qualified to take on the toughest job in the world?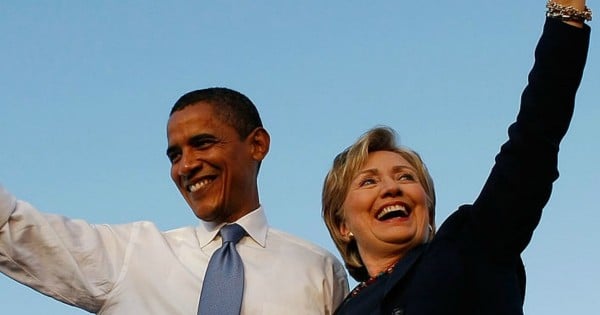 "I don't think there has ever been someone so qualified to hold this office." - Obama. Image source: Getty Images. 
America has had truly great presidents. Think Washington, Lincoln, and Franklin Roosevelt. Washington was the general who led the revolutionary armies to victory over the British and the establishment of the American Republic. He was also a farmer in Virginia. Abraham Lincoln was a self-schooled country lawyer, who served one term – just one – in the House of Representatives. He lost a Senate race in Illinois before becoming president in 1861. FDR was Assistant Secretary of the Navy and Governor of New York.
No business leader or CEO has become president without service of some sort in government.
Hillary Clinton and daughter. Image source: Getty Images.
The Founding Fathers were America's greats. And Thomas Jefferson, was the lion among them: the third president was Governor of Virginia, Ambassador to France, Vice President, and Secretary of State. Of all the Presidents since – including JFK, and the Bushes, and Bill Clinton – none can match the breadth of Hillary Clinton's experience: First Lady of Arkansas, First Lady of the United States for 8 years (and if you do not think those are jobs, you are dead wrong), Senator from New York, Secretary of State (in which she visited over 100 countries to promote America in the world). This means she has been directly in the corridors of power in the White House for 12 years, and in Congress for 6, and seen crisis and triumph, tragedy and redemption.
Because of this experience, Hillary Clinton knows how the presidency works – and she knows how you get things done in Washington.
There is deeper context too. In her early career, she was a brilliant lawyer, who chose not corporate life but to represent women, children, and those on the short end of life's fortunes. She immersed herself in education, health care and issues of poverty.
President Obama show his support for Hillary Clinton. Post continues below...

So she knows and cares deeply about the lives of common citizens across the country and throughout the world.
Barack Obama, in 2008, had been a Senator for just 4 years, following a career as a state legislator and community activist. Mrs Clinton has a flying head start over the most dynamic president since JFK. And Obama was man enough to acknowledge it.
And Hillary Clinton brings to the job something none of her predecessors could: the experience of being a mother, and all the love and hope a mother brings for the success of her children.
This is a unique moment in political life and history, not only for America, but for the world.
Bruce Wolpe was on the Democratic staff in Congress in President Obama's first term. He is a supporter of Hillary Clinton's campaign. He is chief of staff to former Prime Minister Julia Gillard. The views posted here are solely and exclusively his own.
Thank you - just by clicking on this and other content on Mamamia, you are helping to fund education for some of the world's most disadvantaged girls.
Together with our commercial clients and charity partner Room to Read, Mamamia's goal is to be funding 1,000 girls in school each and every day, by June 2020.
Learn more here about our ongoing mission to make the world a better place for women and girls.