Queen of pop Beyonce Knowles announced her pregnancy the only way a star of her stature could: via a highly curated photo shoot with all the trimmings.
If you don't have a team of hair and make-up artists on hand, you might need to get a little bit more creative with how you share the news.
Perhaps you'll send out cards to congratulate family on their new roles as babysitters; perhaps you'll stand in front of an oven with a bun inside it; or perhaps you'll just phone your mum and speak almost exclusively in squeals.
Listen to podcast hosts Holly Wainwright and Andrew Daddo discuss the latest trends in pregnancy announcements here. (Post continues after audio.)
Weird, wacky and wonderful pregnancy announcements were a topic discussed this week on parenting podcast, This Glorious Mess.
The discussion kicked off with the impact of the pregnancy announcement made by Zoe Foster-Blake on other mums and dads-to-be.
"Hers was so good because it was so quick," said co-host Andrew Daddo.
Holly Wainwright agreed, arguing Foster-Blake's post has almost set a new standard for pregnancy announcements made by Australian women.
"Zoe Foster Blake is funny as so she nailed that, but I feel like it's lifted the game," she said.
"It's like everybody is finding a smarter, cleverer way to do it now."
If you're after inspiration for how to share your own news, look no further — we've curated some of our favourites from social media.
More announcement ideas after gallery…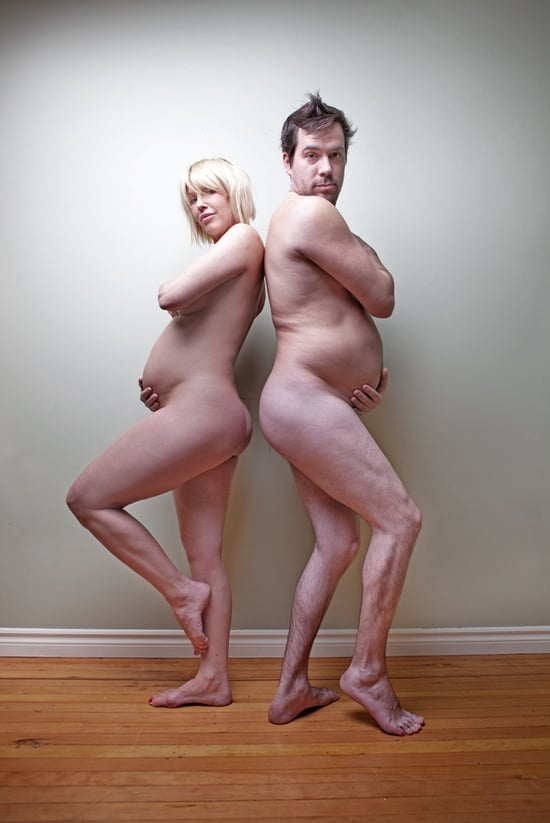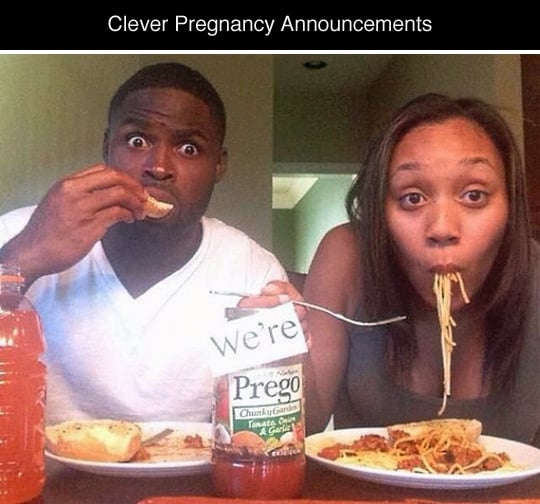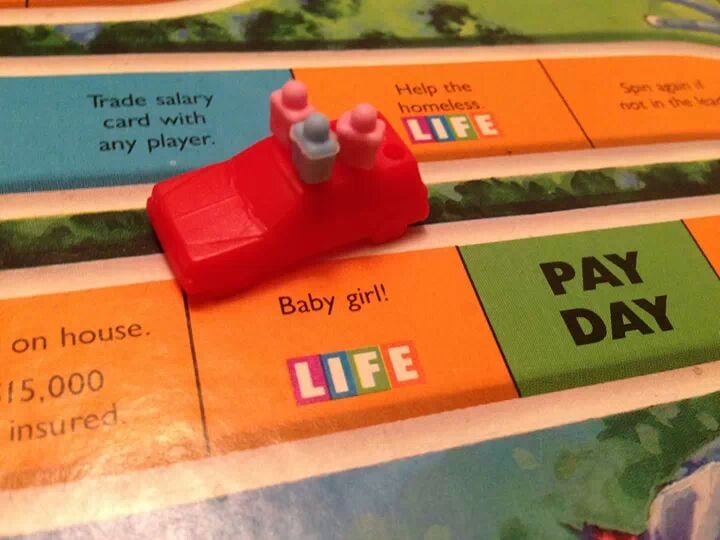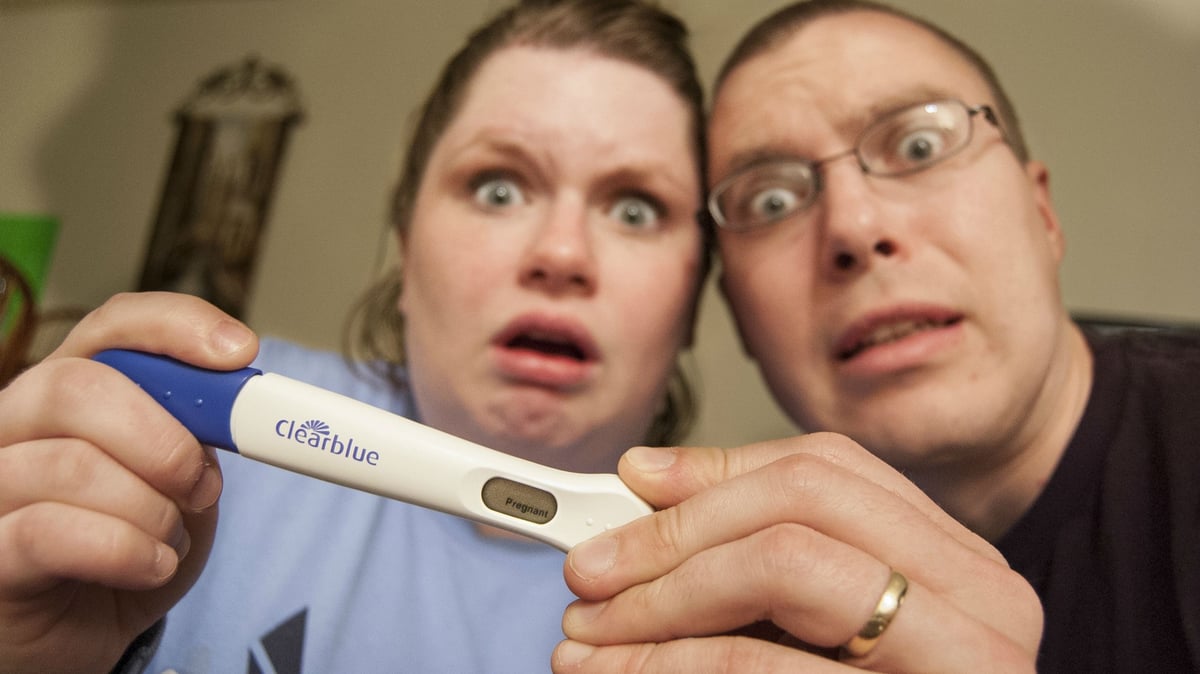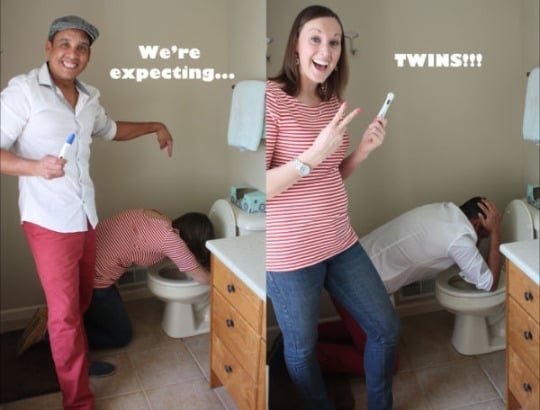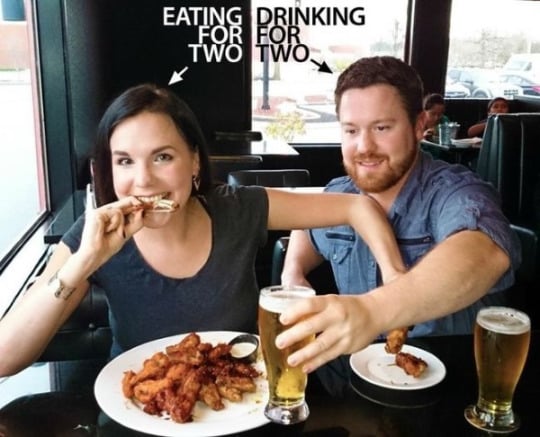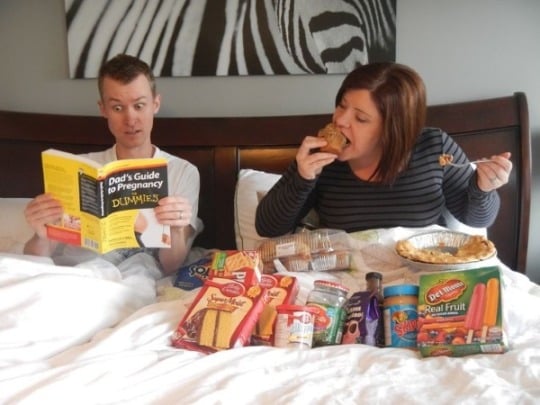 1. Photoshop your face onto Beyonce's body and make a two-minute noodle version of Zoe Foster-Blake's parody.
2. Take the classic "couple kissing" photo and personalise it.
3. Involve your children because they're cute as hell.
Hot tip: type "pregnancy announcements" into image-based platforms such as Instagram and Pinterest and you get some absolute doozies. 
Listen to the full episode of this week's This Glorious Mess podcast for more on announcements and the story of a woman who gave birth in a ute… twice. 


You can buy any book mentioned on our podcasts from iBooks at apple.co/mamamia, where you can also subscribe to all our other shows in one place.
Feature image via Imgur.