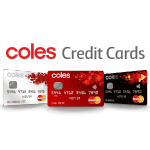 Deciding which pram to put your precious bundle in can be as daunting and stressful as picking a suitable name. Some require you to remortgage the house and eBay your organs, while others can be found in the cheap and cheerful bin at Kmart costing no more than a box of tissues.
And then there are the endless lists of features – the five-point safety harness, the perfect accompanying capsule, the snack holder that turns into a three-bedroom apartment.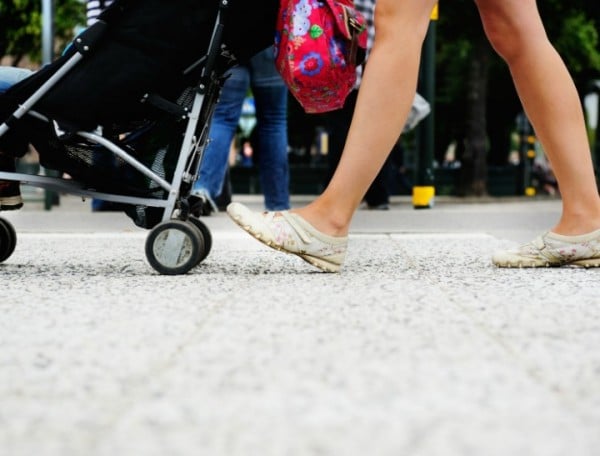 For most families, cost and functionality play a big part in the decision-making process but the pram you choose to pop on the plastic also says a lot about your personality and lifestyle. Warning: sweeping generalisations ahead.
The Bugaboo: "I like to colour code my pram to my designer shoes" mum.
I am a Bugaboo owner. My Cameleon has served me well and I went through a short phase of being a Donkey/whoops-my contraception-failed mum before my pre-schooler took to scooting everywhere. If the Bugaboo was a dude it'd be a shirtless Chris Hemsworth – great to look at, easy to maneuver and not cheap. Bugaboo mums are typically brand loyal, design conscious (hello Mimco nappy bag hanging off my King Hooks) and like to mix it up by changing the colour of their pram hood based on their mood or outfit.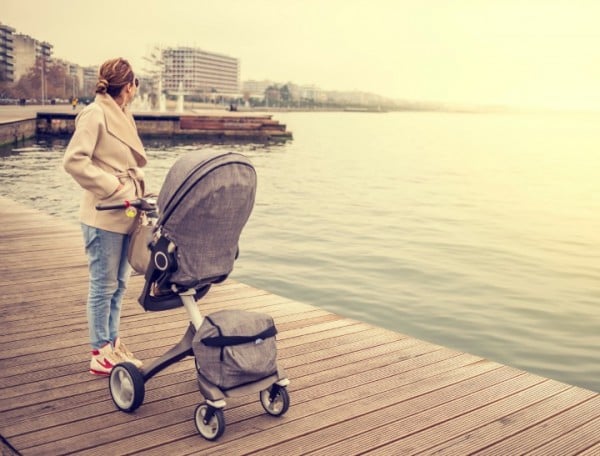 Only a Bugaboo mum will understand the rarity of the second-hand limited edition Missoni fabric set or the kudos given to a particularly impressive "stash shot" of Bugaboo gear on Facebook pages dedicated to "Bug" merch.
While some criticise Bugaboo mums for being elitist money squanderers, I reckon they are pretty savvy, they know that once the vomit and headless Tiny Teddies are professionally cleaned out of their Andy Warhol footmuff, their pram will sell for a mint second-hand.
The Stokke: "I'll have a skinny cap and a babycino, no marshmallows" mum.
The Stokke Xplory is the pram equivalent of a giraffe among a sea of wombats with a seat height that raises bubba close to leaky boob height to promote interaction and eye contact. It's the perfect set up for mums who enjoy singing off key to their giggling cherub while mentally debating which parent bub resembles.
Its futuristic appearance appeals to urban, latte lovers who are prone to reading the odd bit of research on optimal childhood development and know their peer-reviewed journals from online quackery.
Discerning, intelligent, quality conscious and effortlessly cool, the Stokke mum follows interior designers and fashionistas on Instagram and probably has bubba's enviable nursery decked out with the super stylish oval cot, some fair trade Nepalese felt garlands and Ladedah knitted cushions.
The Silver Cross: "I drink tea out of a teapot with a knitted tea cosy" mum.
Lovers of the Silver Cross Sleepover Elegance pram are typically attracted to the classiness of yesteryear. Born into the wrong decade, they yearn for a time when men put corsages on your wrist before taking you to a dance with a hip flask of brandy in their harry high pants.
These mums almost definitely still have Kate and Will's wedding on their Foxtel Planner and give the daycare staff homemade jam in a mason jar while you grab a half price box of Roses at the 11th hour. The Silver Cross mum would never be seen dead in trackie dacks and can often be found trawling organic farmers markets looking vintage chic with a full skirt and a splash of red lippy. Her bub rocks an Etsy romper and crocheted beanie, and has personalised polka dot bunting hanging on the nursery door.
 The Baby Jogger: "I meal-plan using an Excel spreadsheet" mum.
Baby Jogger City Select lovers tend to be organised, astute and practical with the foresight to realise that they might pop out another bub within a year or two and need a pram that can adapt to their growing family. When attempting to get up the duff, these mums track their cycle with military precision and keep their post-coital legs in the air while clutching a stopwatch.
She's the mum that never has to make a nervous dash to the supermarket with her bub in a swim nappy because she failed to stock up on Comfy Bots. When faced with an epic poonami she always has a spare set of clothes on hand and a scented nappy bag to contain the stench. She has UHT milk in the pantry and a jumbo pack of toilet rolls in the storage cupboard. In the event of a zombie apocalypse, she's the neighbour you want to have.
The Mountain Buggy: "I finished my WOD at 5am" mum.
The Mountain Buggy Terrain mum takes her fitness seriously and managed to bench press her own body weight until she went into labour. She gets her pert booty around in active wear and jogs past you at lightning speed while listening to "Eye of the Tiger" on her iPod. Her garage houses a mud-splattered 4WD, a bike with a baby seat and a tent for weekends spent hiking through national parks with bub in a Macpac carrier.
She starts the day with a green smoothie and keeps a container of protein balls and a two-litre water bottle in her nappy bag. She's the mum who just registered for the Spartan Race despite being up all night with a teething toddler and shares empowerment memes on Facebook about clean living. She's positive, energetic and focused but doesn't judge you for prioritising couch time over cardio.
 The brandless buggy: "I'd rather be in Bali" mum.
These mums realise that a pram doesn't have a particularly difficult set of KPIs - it needs to carry a baby and fit in the boot of a car along with 85 bags of groceries and two jumbo boxes of nappies. They don't get the allure of spending $2k on a contraption that will end up covered in regurgitated yoghurt and sandwich crusts. They want something light, easy to fold and cheap to replace without the need to register a warranty.
These mums are refreshingly frugal and would rather book a family trip to the Gold Coast than splurge on a handbag. They know that for $20 this buggy does an impressive job - it takes up hardly any space, doesn't require a manual and accompanying expletives to operate and is easy enough for a toddler to push when they want to play mum/dad to their baby bro/sis.
Your pram is your choice. Never apologise for wanting to splash out on your dream buggy or electing to grab a reliable cheapie. Choose something that suits your wallet, your lifestyle and your personality and enjoy! Because before you can say "maxed out" your bub will be scooting along to kinder and your pram-pushing days will be over.
What kind of pram do you have?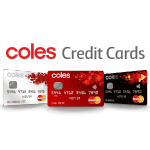 Choose the pram that suits you… and collect flybuys points at the same time! A Coles Rewards MasterCard gives you 2 flybuys points for every dollar you spend - everywhere MasterCard is accepted.