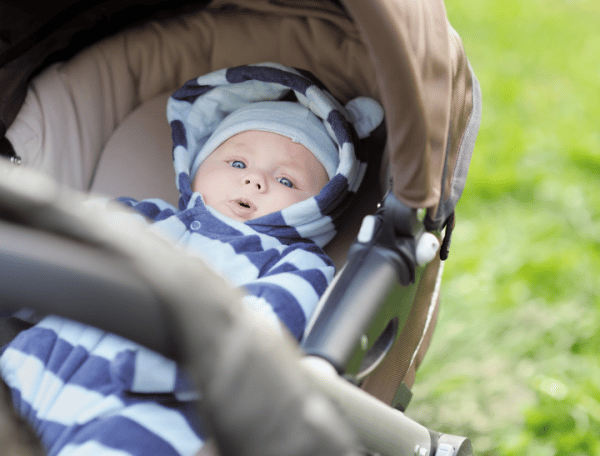 Before I was pregnant, I never even noticed prams.
I mean, of course, I knew that they existed. But back then, they were things with wheels on it that you put a baby, toddler or small child in. That's it.
Then I got pregnant.
Read more: How did you announce your pregnancy?
That is when I started staring at mums with their prams.
It started off innocently. I was honestly just curious. As a first timer, I had no idea what the difference was between a three-wheeler and a four-wheeler. A pram with a bassinet, or with a seat.
That's when I fell down the rabbit-hole and became obsessed.
While I'm sure many mums thought I was eyeing off their babies (I could tell from the way they would hurry away from me), I was in fact, looking at their pram in fine detail.
What brand did they get?
What accessories did they have?
It got to the point were my husband told me to stop… I looked like a stalker.
I swear it was all in the name of research. I just wanted to get the best pram for my baby. After all, if you don't spoil a first born, you know you're doing something wrong. Right?
Read more: The worst thing that you can say to a pregnant woman.
Thankfully, I am not alone in my obsession.
Canstar Blue found that pram obsession and envy is very common among parents. Especially, first timers. Not only do we want the best for our babies, but we actually judge other parents for their choices (or at least one in three do).
I admit, I might have wrinkled up my nose at a few prams I saw. I'm sorry to those parents. I blame the hormones.
Even better news, the research of 800 parents, found that dads are worse than mums in the judgement of prams. Phew.
Megan Doyle, head of Canstar Blue, said, "It's no longer just about functionality – some mums and dads clearly want to be the envy of their friends or family when they push their child around. Whether they're buying food, clothes or toys, some parents only want the best for their little ones. And when it comes to prams, it seems they want the best for themselves too."