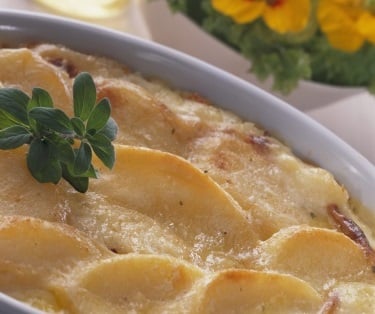 Think potatoes are only good for fries and mash? Think again…
We all love a good spud but all too often potatoes are relegated to the side of the dish instead of being the star. Now, it's potatoes time to shine with five family-friendly dinners that your kids will devour.
There are so many different kinds of potatoes and each spud is suited to particular dishes that are affordable, easy to make and big hits with adults and children alike. Forget the hot chips and the mash. It's potatoes time to shine.
Monday: Easy Gnocchi

I've been making gnocchi since I was a child. It's not as hard as you think. All you need is boiled potatoes, plain flour, salt and your favourite pasta sauce. It reheats beautifully and is very filling. Use desiree or any floury variety.
Get the recipe here.
Tuesday: Hearty Potato Salad
This potato salad can be easily adapted to suit any tastes. Serve with delicious crusty bread that has been reheated in the oven for a few minutes and you have a winning dinner.
Get the recipe here.
Wednesday: Creamy Potato Bake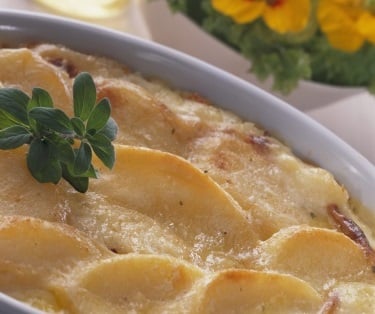 Potato bake is not a side dish. It is an awesome and filling main that goes so well with fresh salad. It also makes a delicious lunch the next day, particularly when served with fresh bread and other vegies or salad.
Get the recipe here.
Thursday: Leek and Potato Soup
I love a good potato and leek soup. I always order it when I'm eating out and now that I know how simple it is to make I can eat it whenever I like.
Get the recipe here.
Friday: Baked Stuffed Potatoes
Baked potatoes are so delicious. Kids can help stuff them and they are healthy and filling. Serve with a crisp salad or vegetable sticks.
Get the recipe here.