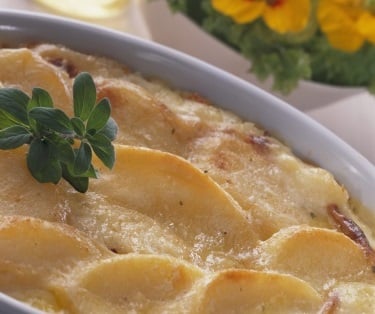 Think potatoes are only good for fries and mash? Think again…
We all love a good spud but all too often potatoes are relegated to the side of the dish instead of being the star. Now, it's potatoes time to shine with five family-friendly dinners that your kids will devour.
There are so many different kinds of potatoes and each spud is suited to particular dishes that are affordable, easy to make and big hits with adults and children alike. Forget the hot chips and the mash. It's potatoes time to shine.
Monday: Easy Gnocchi

I've been making gnocchi since I was a child. It's not as hard as you think. All you need is boiled potatoes, plain flour, salt and your favourite pasta sauce. It reheats beautifully and is very filling. Use desiree or any floury variety.
Get the recipe here.
Tuesday: Hearty Potato Salad